You are here
Dramatic Jenkins buzzer-beater earns Villanova NCAA title
By Reuters - Apr 05,2016 - Last updated at Apr 05,2016
Kris Jenkins of the Villanova Wildcats shoots the game-winning three pointer to defeat the North Carolina Tar Heels in the 2016 NCAA Men's Final Four National Championship in Houston, Texas, on Monday (AFP photo by Ronald Martinez)
Kris Jenkins buried a buzzer-beating three-pointer to lift Villanova to a thrilling 77-74 upset victory over North Carolina in the US college basketball championship game in Houston on Monday.
It was a fitting end to a springtime single-elimination competition known affectionately as "March Madness" for its regular upsets and last-second victories.
Jenkins' jump shot from distance splashed through the hoop with no time left on the clock, five seconds after Marcus Paige had rattled in an off-balance heave from outside the arc for the Tar Heels to tie the NCAA final at 74-74.
The victory gave the Philadelphia-area university a second national title, adding to a 1985 upset victory over Georgetown.
Back-up guard Phil Booth led the winners with 20 points, hitting six-of-seven shots with backcourt mate Ryan Arcidiacono adding 16. Paige led North Carolina with 21 points with his fellow guard Joel Berry scoring 20.
Top seeds North Carolina, a double-digit winner in each of their five games en route to the final, held a 39-34 half-time lead in pursuit of a sixth title but the Wildcats battled back, going on a 33-16 run to forge a 10-point lead with 5:29 left.
Second seeds Villanova were denied a stroll to the finish by the desperate Tar Heels, whose fan section featured more than 50 former players, including Hall of Famer Michael Jordan, who as a freshman hit the winning shot in their 1982 title victory.
Using superior size to shut down access to the hoop, North Carolina (33-7) staged a fierce comeback, capped by Paige's desperation three-pointer that seemed likely to send the game to overtime.
However, senior guard Arcidiacono raced down the court and shovelled a pass to an open Jenkins, who pulled the trigger on a classic game winner that sent ecstatic Villanova (35-5) players into a heap on the floor as confetti rained down.
After Paige's electric, game-tying three-pointer, Villanova coach Jay Wright called time to set up their final play.
"We put it in Arch's hands," Wright said. "It's Arch's job to make a decision. Arch made the perfect pass and Kris Jenkins lives for that moment."
Jenkins, nicknamed the Big Smooth, said: "I think every shot is going in. So that one was no different."
Arcidiacono, named the final four's most outstanding player, said: "It's an unbelievable way to go out. That's just something that everyone dreams about."
Teary-eyed North Carolina coach Roy Williams said: "I've been a head coach for 28 years and the worst thing is, with a loss like this I feel so inadequate because I don't know how to make it better."
Meanwhile, Shaquille O'Neal, Allen Iverson, Tom Izzo and modern-day basketball pioneers Yao Ming and Sheryl Swoopes headline the 2016 Naismith Memorial Basketball Hall of Fame class announced Monday.
Long-time Chicago Bulls owner and Chairman Jerry Reinsdorf will be enshrined and posthumous inductees are NBA referee Darrell Garretson, John McLendon, the first African-American coach in professional basketball, and former stars Zelmo Beaty and Cumberland Posey.
O'Neal was an unstoppable force as a 7-foot-1 dunking machine who was named a 15-time NBA All-Star. He was a three-time NBA finals MVP, won four NBA titles and was the NBA MVP in 2000. He was one of the first crossover stars to go beyond endorsements, earning regular roles on the big screen.
Iverson was a brash point guard who averaged 26.7 points despite standing just 6-foot tall. The 11-time All-Star known as "The Answer" was the No. 1 overall pick in the 1996 draft. He was named rookie of the year, won four scoring titles was the 2001 NBA MVP, leading the Sixers to the NBA finals, where they lost to O'Neal's Lakers.
Izzo won a national title at Michigan State in 2000, has led the Spartans to seven final fours and earned 524 career victories since becoming the head coach at Michigan State in 1995.
Swoopes was the first WNBA player signed and won three MVP awards and four WNBA titles.
Ming, the No. 1 overall pick in 2002 of the Houston Rockets and a transcendent 7-foot-6 center, is recognised as much for opening the door to international stars as his statistics.
Ming's career ended early because of foot injuries but he averaged 19 points, 9.2 rebounds and 1.9 blocks per game in eight seasons but played only five games combined in his final two seasons.
Reinsdorf also owns the Chicago White Sox but is identified for elevating the Bulls into consistent winners during the pairing of Michael Jordan and Phil Jackson. The Bulls won six NBA championships in the 1990s.
Garretson was an NBA referee for 27 years and spent 17 years as the league's chief of officiating.
Related Articles
Nov 02,2022
NEW YORK — Zach LaVine produced a fourth-quarter scoring blitz as the Chicago Bulls piled on the misery for the crisis-hit Brooklyn Nets wit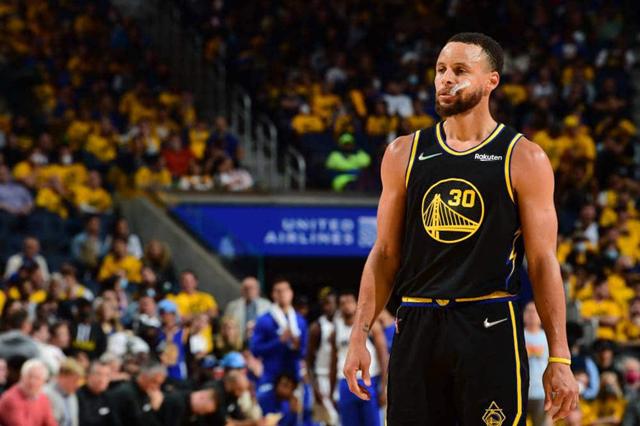 Jun 01,2022
SAN FRANCISCO — A resurgent Golden State Warriors are bidding to reclaim their throne at basketball's summit against a Boston Celtics team c
May 21,2016
CLEVELAND — Overshadowed as Golden State shot down history during the regular season, the Cavaliers are making this postseason their own.Per