You are here
US transfers two Libyans from Guantanamo to Senegal
By AFP - Apr 04,2016 - Last updated at Apr 04,2016
WASHINGTON — The Pentagon on Monday announced the transfer of two Libyan inmates from the Guantanamo Bay detention centre to Senegal, the latest move under President Barack Obama's contentious plan to shutter the notorious jail.
The two men — Salem Abdu Salam Ghereby, 55, and Omar Khalif Mohammed Abu Baker Mahjour Umar, born in 1972 — had been in the US military prison since 2002.
Both had ties to the Libyan Islamic Fighting Group and Al Qaeda, according to their leaked prisoner files.
"The United States is grateful to the government of Senegal for its humanitarian gesture and willingness to support ongoing US efforts to close the Guantanamo Bay detention facility," the Pentagon said in a statement.
The latest transfers mean the remaining population at the controversial jail is now 89. Thirty-five of these inmates have been approved for release to other countries, though the complex process is only completed after rehabilitation and monitoring measures are implemented.
Obama promised, on his second day in office in 2009, to close the Guantanamo jail within a year. His efforts floundered, however, largely due to fierce opposition from Republican lawmakers.
In February, the president presented Congress with a new closure plan for Guantanamo, which he says serves only to stoke anti-US resentment and fuel jihadi recruitment.
But the plan is likely doomed. Republicans continue to oppose the jail's shuttering, especially because Obama wants to transfer the highest-risk detainees to a site in the United States.
"The administration is determined to close the Guantanamo Bay detention facility. The continued operation of the detention facility weakens our national security by draining resources, damaging our relationships with key allies and partners and serving as a propaganda tool for violent extremists," Secretary of State John Kerry said in a statement.
Senegal is one of 26 countries that have agreed to resettle nearly 100 detainees since 2009.
"This significant humanitarian gesture is consistent with Senegal's leadership on the global stage," Kerry said.
Campaign group Human Rights Watch said the latest transfers signalled "meaningful progress," but warned the Pentagon needs to accelerate its pace of transferring detainees if Obama is to close Guantanamo before he leaves office at the end of the year.
Related Articles
Jun 13,2015
WASHINGTON — Washington has transferred six Yemeni inmates from its Guantanamo Bay prison to Oman, the Pentagon said Saturday, as part of a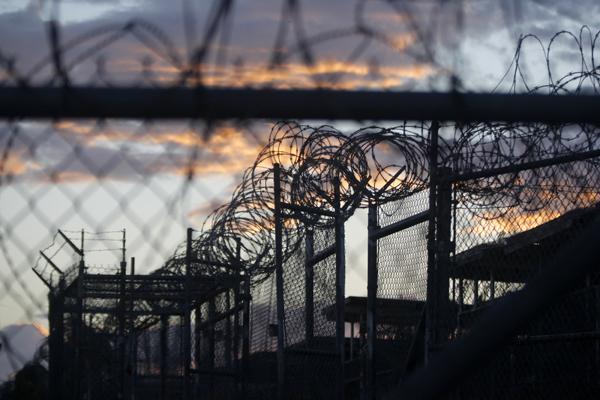 Aug 16,2016
WASHINGTON — Fifteen Guantanamo Bay detainees have been transferred to the United Arab Emirates, the largest such release in years, the Pent
Jan 28,2017
GUANTANAMO BAY NAVAL BASE, Cuba — It's been almost a decade since the last detainee landed at Guantanamo Bay.
Newsletter
Get top stories and blog posts emailed to you each day.