You are here
Turkey says troops closing in on Kurd stronghold in Iraq
By AFP - Jun 05,2018 - Last updated at Jun 05,2018
ISTANBUL — Turkish troops are advancing on the mountainous Qandil region of northern Iraq where the leadership of the Kurdistan Workers' Party (PKK) is based, a senior minister said on Monday, as military operations are stepped up.
Several Turkish troops have been killed in the region in recent months during clashes with the PKK, although the authorities remain vague over where the fighting is taking place.
Interior Minister Suleyman Soylu told the state-run Anadolu news agency the target was the Qandil mountains, the PKK's key military base.
"Qandil is not a distant target for us," Soylu said.
"Right now several areas were taken under control, especially in the northern Iraqi region," he added.
Outlawed by Ankara and its Western allies, the PKK has waged a bloody insurgency against the Turkish state since 1984, and the army is battling the group's militants both inside Turkey and in northern Iraq.
"We are now 26-27 kilometres away. There are naturally clashes breaking out because it is a terrain we don't know. There are homemade explosive devices," Soylu said.
Turkish warplanes often bomb PKK hideouts in northern Iraq while the security forces sporadically launch cross-border incursions in pursuit of rebel fighters.
Last week four Turkish soldiers were killed in clashes with PKK fighters in northern Iraq, the army said in a statement.
President Recep Tayyip Erdogan has repeatedly threatened a major cross-border operation to dislodge the group from its strongholds.
"To us, it is a question of timing now. It is not a question of operation," Soylu said. "Qandil will become a safe area for Turkey. Nobody should doubt it."
It is in this area that the PKK's military leadership such as Murat Karayilan and Cemil Bayik are believed to be based.
Top PKK leader Abdullah Ocalan is serving a life sentence on a prison island off Istanbul following his capture in 1999.
The operations inside northern Iraq come as Turkey prepares for June 24 parliamentary and presidential elections.
Ankara earlier this year successfully carried out a major incursion into Syria along with allied Syrian rebels, taking the Afrin region from a Kurdish militia.
Related Articles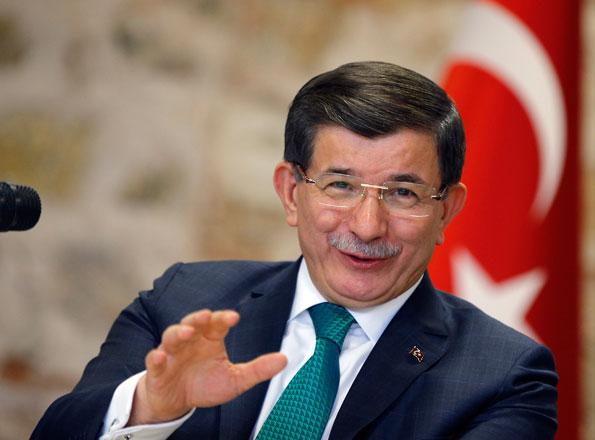 Dec 09,2015
ISTANBUL — Turkey's prime minister on Wednesday defended the country's deployment of additional forces to Iraq last week, saying it was an "
Feb 17,2015
Kurdish militants demanded concrete steps from Turkey to advance a fragile peace process on Tuesday, accusing the ruling AK Party of stalling and warning that the negotiations could break down.
May 06,2018
ISTANBUL, Turkey — President Recep Tayyip Erdogan on Sunday said Turkey would launch cross-border offensives, like previous military operati
Newsletter
Get top stories and blog posts emailed to you each day.