You are here
Syria war toll tops 170,000, one-third civilians — NGO
By AFP - Jul 10,2014 - Last updated at Jul 10,2014
BEIRUT — The death toll in Syria's three-year war has eclipsed 170,000 people, one-third of them civilians, a monitoring group said in a new toll released on Thursday.
"Ever since the first casualty of the Syrian revolution was registered on March 18, 2011 in Daraa province, the deaths of 171,509 people have been documented," said the Syrian Observatory for Human Rights.
Among the dead were 56,495 civilians, including 9,092 children, according to the toll, which included casualties documented up to July 8 this year.
Another 65,803 were regime troops and pro-regime militiamen, while 46,301 were rebels seeking President Bashar Assad's ouster and members of the Islamic State (IS) jihadist group.
The rebel toll includes 15,422 non-Syrians who travelled to the war-torn country to join the ranks of jihadists or local Islamist opposition groups.
Among the ranks of loyalists killed were 39,036 regular troops, as well as 24,655 members of pro-regime militias, 509 fighters from Lebanon's Shiite Hizbollah, and 1,603 other non-Syrians fighting on Assad's side in the war.
Meanwhile, the deaths of 2,910 unidentified victims were also documented, according to the observatory.
The Britain-based group, which relies on a broad network of activists, doctors and lawyers inside Syria to document casualties, said the actual number of killed among fighters on both sides was likely to be much higher.
It said documenting all the deaths was difficult "because both sides in the war try to conceal their actual losses".
Another 20,000 people detained by the regime were completely unaccounted for, said the observatory, as were some 7,000 regime troops held by rebel fighters.
More than 2,000 other people are currently in the captivity of Islamic rebels and IS, accused of "collaborating" with the Assad regime.
Another 1,500 Islamic State, rebel and Kurdish fighters have been kidnapped in recent months during battles among each other.
The Syrian conflict has forced nearly half the country's population to flee their homes.
Related Articles
Aug 08,2016
BEIRUT — Syria's brutal conflict has now claimed the lives of more than 290,000 people, a monitoring group said on Monday, giving its latest
Jul 18,2014
Hizbollah and the Syrian branch of Al Qaeda have fought a deadly five-day battle in Syria near the border with Lebanon, a Hizbollah source and a fighter for the Nusra Front said on Thursday.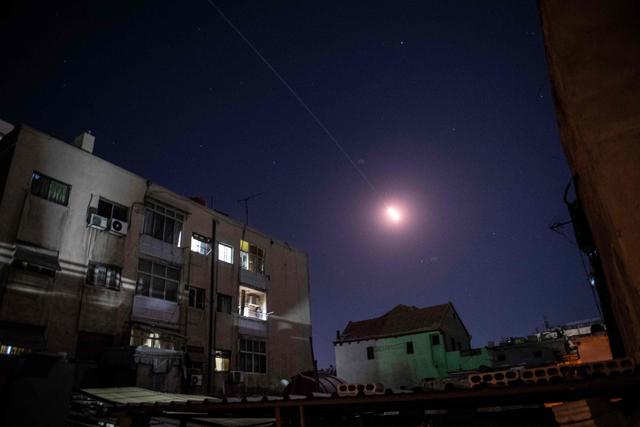 Apr 05,2023
DAMASCUS — An Israeli air strike on Tuesday killed two Syrian civilians, state media reported, the fourth such attack on government-held are