You are here
Saudi-led coalition drops weapons for allies in Yemeni city
By Reuters - Oct 28,2015 - Last updated at Oct 28,2015
Houthi militants stand at the site of Saudi-led air strikes in Yemen's capital Sanaa on Wednesday (Reuters photo)
DUBAI — Warplanes from a Saudi-led coalition bombed the Iran-allied Houthi movement across Yemen on Wednesday and dropped weapons to Islamist militias battling the group, a day after being accused of bombing the hospital of an international medical aid charity.
The sorties showed the coalition was determined to use its airpower to push back the Houthis, Yemen's dominant group, despite charges by Medecins Sans Frontieres (MSF) that coalition bombing destroyed one of its hospitals late on Monday. The alliance has denied the charges.
Saudi Arabia and other Gulf Arab countries have been bombing the Houthis and their army allies loyal to ex-president Ali Abdullah Saleh since late March.
At least 5,600 people have been killed, but the alliance has made little headway in restoring Yemen's exiled government to the Houthi-controlled capital, Sanaa.
The coalition dropped weapons in the southwestern city of Taiz, Yemen's third largest which has become a major front in the coalition's northward push towards the capital. Islamist militias are fighting artillery and heavy machine gun duels with the Houthis in civilian neighbourhoods there.
"Coalition forces supplied the resistance with a quantity of high-quality weapons which landed in the south of the city in an area under our control," a senior militia leader told Reuters.
The United Nations and aid groups have expressed alarm at a worsening humanitarian crisis in Yemen, which even before the war struggled with widespread poverty and hunger. They say civilian targets, including markets, factories, houses, schools and hospitals, have been bombed.
MSF expressed outrage at the missile attack on its medical facility in Yemen's far northern province of Saada, and Human Rights Watch said the coalition appeared not to be investigating alleged rights violations.
"Human Rights Watch has not been able to ascertain that Saudi Arabia or other coalition members are investigating a single air strike," the group said in a statement on Wednesday.
'My heart bleeds'
"The world is rightly concerned about the toll, especially to civilians, from this war," Yemen's Riyadh-based vice president, Khaled Bahah, wrote in the Wall Street Journal. "Any civilian death is a tragedy for which my heart bleeds, and the forces allied with us are taking extraordinary care to avoid civilian casualties and target only military objectives."
Air strikes also hit military bases and Houthi combat positions in Taiz, Sanaa and the Western Red Sea port of Hodaida, residents said. Many of the raids targeting facilities that have already been hit dozens of times throughout the mostly inconclusive seven-month war.
Saudi Foreign Minister Adel Al Jubeir said military gains by the coalition and its allies over the summer and a willingess by the opposing side to adhere to UN resolutions mandating that they leave major cities may soon end the conflict.
"One of the indications that the campaign is nearing its end is the fact that ... Ali Abdullah Saleh and the Houthis are accepting UN Security Council Resolution 2216 and entering into talks the UN on that basis," Jubeir told a news conference on Wednesday in the Saudi capital Riyadh.
"We also see the gains that have been made on the ground. Most of Yemen's territory that was captured by the rebels has been recaptured," he added.
But while no date or location for UN-backed talks has been set, the stalemate on the ground looks set to continue.
"The conflict is totally deadlocked," Yemeni analyst Farea Al Muslimi said. "There's no political solution around the corner and both sides are settling scores with each other with impunity as civilians are stuck in the middle."
up
33 users have voted, including you.
Related Articles
Oct 22,2015
CAIRO — At least 20 Houthi militia fighters were killed in heavy clashes in Yemen's third-largest city Taiz on Thursday, a day after they po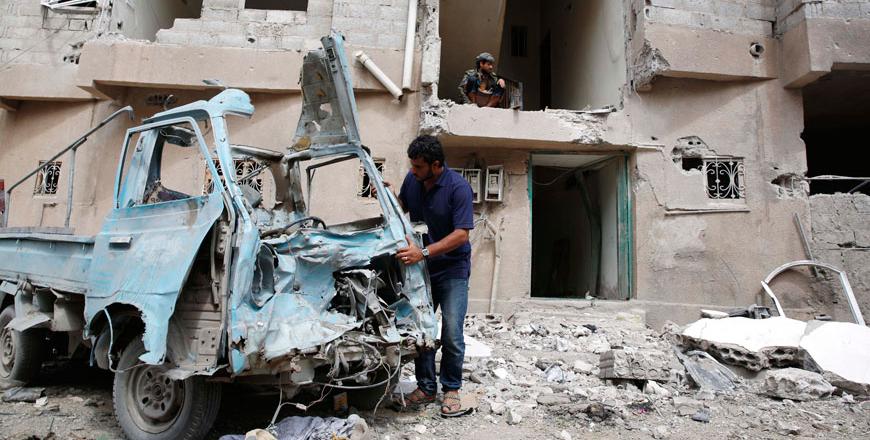 Sep 01,2015
GENEVA — Nearly 100 civilians have been killed in the past two weeks in Yemen's southwestern city of Taiz where a collapsing healthcare serv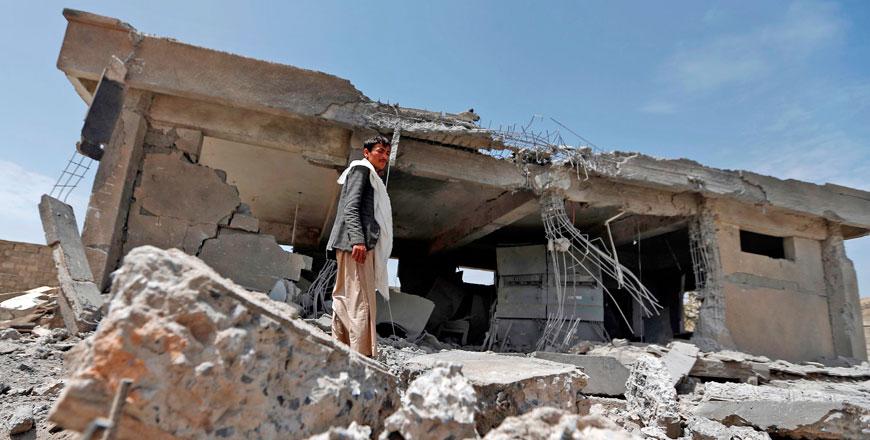 Apr 21,2018
GENEVA/ADE — The International Committee of the Red Cross (ICRC) said on Saturday one of its employees had been killed in a shooting in the
Newsletter
Get top stories and blog posts emailed to you each day.