You are here
Qatar accuses 'neighbours' of hacking that led to crisis
By AFP - Jun 22,2017 - Last updated at Jun 22,2017
A picture shows the Qatari side of the Abu Samrah border crossing between Saudi Arabia and Qatar on Tuesday (AFP photo)
DOHA — Qatar on Tuesday accused "neighbouring countries", which have cut ties with it, of being behind the alleged cyber attack on Doha's state media which set into motion the current diplomatic crisis.
Attorney General Ali Bin Fetais Al Marri, one of the most senior legal figures in Qatar, said the case "is very clear" that the alleged hacking emanated from "countries responsible for the siege".
It is the first time Qatar has accused any other countries of carrying out the attack.
The alleged hack of the Qatar News Agency website on May 24 attributed explosive remarks to Qatar's Emir Sheikh Tamim Bin Hamad Al Thani, sparking a series of events that led to the region's diplomatic crisis.
The remarks covered sensitive political subjects such as Iran, Palestinian Islamist group Hamas, Israel and the United States.
They were quickly seized on by news organisations outside Qatar, but Doha said they were false.
"We have evidence to show that iPhones originating from the countries laying siege to us have been used in this hacking," said Marri.
"We have enough evidence to point the finger of blame at these countries."
Marri, speaking in Arabic, did not name any nations, but when pressed said the hack originated in "neighbouring countries".
He said the hack was carried out in more than one country.
Less than a fortnight after the cyber attack, Saudi Arabia, the United Arab Emirates, Bahrain, Egypt and other allies severed on June 5 all links with Qatar over accusations that Doha supports extremism, a claim it denies.
As well as diplomatic isolation, other measures taken included closing Qatar's only land border, banning its planes from using their airspace and barring Qatari nationals from transiting through their airports.
Qatari nationals were told to leave those countries within 14 days, and some 11,000 citizens from the Saudi-led alliance countries living in Doha were ordered home — a deadline which passed on Monday.
Marri, speaking at a Doha press conference, added that he would be able "very soon" to give specific phone numbers for those who he claimed were responsible for the alleged hack.
Investigators in Qatar had also traced Internet service providers used to the Saudi-led allied countries, he said.
"We have sent the information to the countries concerned and we are awaiting their response," said Marri.
He added: "As far as we are concerned the case is very clear."
The subsequent inquiry ordered by the Qatari government into the hack used investigators from the FBI and the United Kingdom.
One subsequent media report claimed that Russian hackers were responsible, a charge denied in Moscow.
Related Articles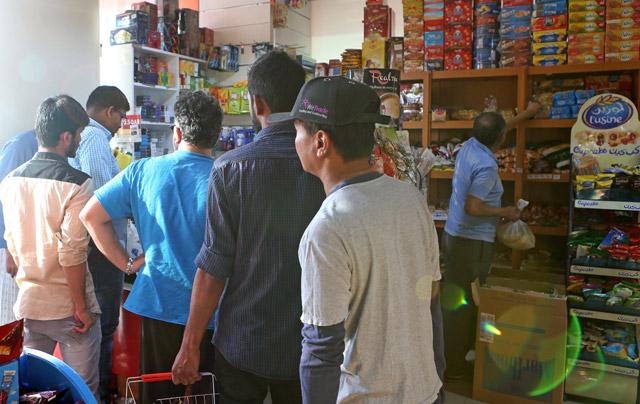 Jun 06,2017
RIYADH — Arab nations including Saudi Arabia and Egypt on Monday cut ties with Qatar, accusing it of supporting extremism, in the biggest di
Jul 09,2017
DOHA — Qatar on Sunday announced it was establishing a committee to pursue compensation claims potentially worth billions of dollars over th
Jul 18,2017
LONDON — The United Arab Emirates warned Qatar on Monday it could not belong to the Gulf Cooperation Council (GCC) if it undermined regional
Newsletter
Get top stories and blog posts emailed to you each day.