You are here
Qatar urges Israel and Hamas to make hostage deal
By AFP - Nov 15,2023 - Last updated at Nov 15,2023
A smoke plume erupts during Israeli bombardment in Rafah in the southern Gaza Strip on Tuesday (AFP photo)
DOHA — Qatar on Tuesday urged Israel and Hamas to reach an agreement on releasing hostages seized in the October 7 surprise attack, cautioning the situation in Gaza was worsening on a daily basis.
Qatar Ministry of Foreign Affairs Spokesman Majed Bin Mohammed Al Ansari told a news conference in Doha that the "deteriorating" situation in Gaza was hampering mediation efforts.
"We believe that there is no other chance for both sides other than for this mediation to take place and to reach a situation where we can see a glimmer of hope in this terrible crisis", he added.
The Gulf state has been leading negotiations for the release of hostages and to secure a temporary ceasefire, following the Hamas surprise attack on southern Israel over one month ago.
About 240 hostages were also seized and taken back to Gaza.
Israel launched a relentless bombardment and subsequent ground invasion of Gaza, killing 11,240 people, also mostly civilians and including thousands of children, according to the territory's government.
Hamas said on Monday Israel had requested the release of 100 women and children hostages in return for 200 Palestinian children and 75 women held in Israeli prisons.
Abu Obeida, a spokesman for Hamas's military wing, said the group informed mediators as many as 70 could be released "if we obtained five days of truce... and passage of aid to all of our people throughout the Gaza Strip."
He noted a higher number of Israeli hostages could not be secured for release "because some are in the hands of different groups and factions" and accused Israel of dragging its feet.
Israeli leaders have insisted there will be no broader ceasefire until hostages are released.
Al Ansari declined to comment on the specifics of hostage negotiations but said the Gulf state remained "hopeful" for further releases as it mediates with Hamas and Israel.
The Gulf emirate, which hosts the largest US military base in the Middle East, also hosts Hamas's political office and is the main residence of the Islamists' self-exiled leader Ismail Haniyeh.
It has used its channels with Hamas, to play a lead role in the release of four of the hostages so far.
Related Articles
Nov 28,2023
DOHA — Mediator Qatar said on Tuesday it would use a two-day extension to a humanitarian pause in Gaza to work towards a "sustainable truce"
Nov 23,2023
DOHA — A Gaza truce and hostage release will start on Friday morning, Qatar's foreign ministry spokesperson said."The pause will begin at 7: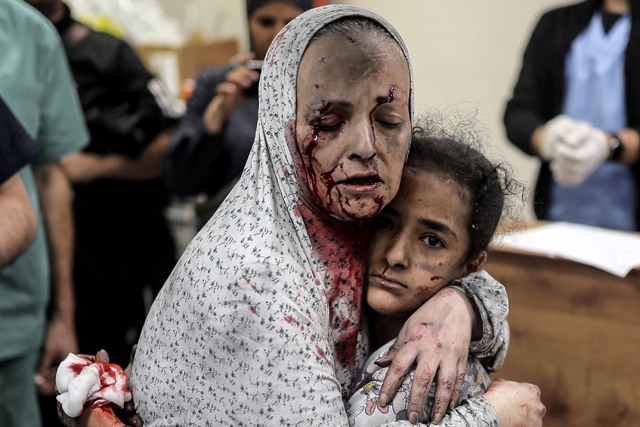 Nov 27,2023
OCCUPIED JERUSALEM — A temporary truce in fighting between Israel and Palestinian resistance group Hamas has been extended by two days, medi