You are here
Protesters to hold Morocco march in defiance of ban
By AFP - Jul 20,2017 - Last updated at Jul 20,2017
AL HOCEIMA, Morocco — Protesters prepared to march in the Moroccan city of Al Hoceima on Thursday in defiance of a government ban, the latest in a series of demonstrations that have shaken the country's north.
The North African country's Rif region, where residents have long complained of neglect and marginalisation, has seen repeated protests and outbreaks of unrest this year.
Organisers have said Thursday's protest — which they have dubbed a "million-man march" — will go ahead despite an injunction by authorities.
Significant numbers of police could be seen around Al Hoceima early on Thursday.
The protest movement — known as Al Hirak Al Shaabi — has won strong support among the region's diaspora and many former Rif residents living abroad had returned to the city to join the march.
Ali, a political science researcher from Al Hoceima living in Canada, said he had returned to the city to "show my support for the Hirak movement" and that he expected "an impressive march".
Al Hoceima, the main port in the Rif, has been hit by unrest since a fishmonger was crushed to death in a rubbish truck in October as he tried to retrieve swordfish confiscated for being caught out of season.
Calls for justice snowballed into a wider social movement demanding jobs, development and an end to corruption in the mainly Berber region.
After months of protests and frequent clashes between protesters and police, authorities cracked down, arresting more than 175 people including the movement's leader Nasser Zefzafi.
Tensions have eased in recent weeks and earlier this month security forces reduced their presence in Al Hoceima and another northern city Imzouren, which had been on virtual lockdown.
Authorities have promised to do more to help the region and relaunched a 2015 programme to improve its infrastructure, health facilities and education services by 2019.
The six parties in Morocco's governing coalition this week issued a joint appeal for residents to stay away from Thursday's march.
Moroccan newspapers on Thursday raised concerns of a fresh bout of unrest, with daily Akhbar Al Yaoum's headlining its front page with "Al Hoceima... day of anger and fear".
up
49 users have voted, including you.
Related Articles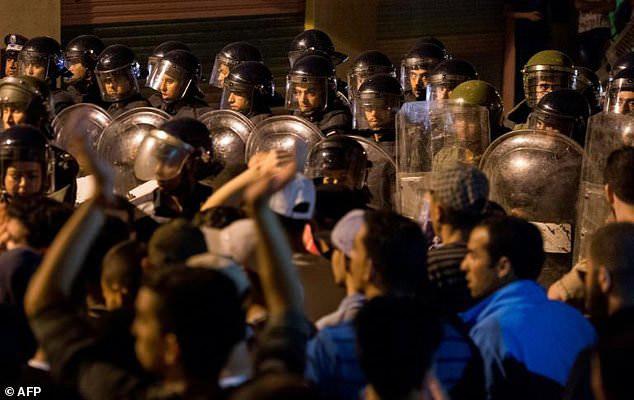 Jul 04,2017
RABAT — Moroccan security forces have begun withdrawing from the restive northern cities of Al Hoceima and Imzouren, which have been rocked
Jun 11,2017
IMZOUREN, Morocco — Moroccan police have detained four people in northern Morocco, an official and an activist said, as protests continued f
Jul 22,2017
RABAT — Media watchdog Reporters Without Borders (RSF) on Saturday accused the Moroccan authorities of hindering coverage of unrest in the R
Newsletter
Get top stories and blog posts emailed to you each day.