You are here
Palestinian unity gov't to be unveiled in days — Hamas
By AFP - May 18,2014 - Last updated at May 18,2014
GAZA CITY/ OCCUPIED JERUSALEM — A new Palestinian "consensus government" to be named by the Palestine Liberation Organisation and the Islamist movement Hamas is to be finalised within days, a senior Hamas official said Sunday.
Bassem Naim, an adviser to Hamas' premier for the Gaza Strip, Ismail Haniyeh, said a senior member of Palestinian President Mahmoud Abbas's Fateh movement, which dominates the PLO, would meet with Hamas officials in Gaza this week to conclude negotiations.
Azzam Al Ahmad is "arriving in Gaza on Wednesday and Thursday to meet with the Hamas reconciliation delegation to hold consultations", Naim told AFP. "We expect the government to be announced by [Abbas] early the following week," he said, and will then be presented to the Palestinian parliament for a vote of confidence.
Hamas signed a reconciliation deal last month with the PLO in a surprise move which aims to overcome a years-long intra-Palestinian split.
Hamas has dominated the Palestinian parliament since winning a landslide victory in the last parliamentary election, held in 2006.
But the US and Europe have since backed the West Bank-based Palestinian Authority under Abbas and boycotted the Islamist movement, which advocates armed conflict with Israel.
Under their April 23 reconciliation deal, the two sides are to form an "independent government" of technocrats, headed by Abbas, paving the way for long-delayed elections.
Representatives from the rival factions have held several rounds of talks to heal the bad blood since Hamas expelled Fateh from Gaza in a week of deadly clashes in 2007.
The reconciliation deal has incensed Israel, putting the final nail in the coffin of faltering US-led peace talks between Israel and Abbas' administration.
Livni under attack
Meanwhile, Israel's chief negotiator Tzipi Livni came under attack on Sunday for talks with Abbas, with senior officials insisting there was no intention to resume peace negotiations.
Thursday's meeting in London was the first between the two sides since the collapse last month of the latest round of talks, and came after both held separate talks with US Secretary of State John Kerry.
But Prime Minister Benjamin Netanyahu's office and ministers quickly moved to distance themselves from the Livni-Abbas meeting, insisting it was private and did not signal any official intention to resume talks with the Palestinians.
Israel pulled out of the talks in mid-April, saying it would not negotiate with any Palestinian government supported by Hamas after the leadership in the West Bank signed a unity deal with the rival Islamist rulers of Gaza, who are committed to the destruction of Israel.
Although Netanyahu was reportedly angered by the meeting, he knew about it in advance and communicated his concerns to Livni, an official in his office said, the implication being that he had not moved to block the talks.
"Prime Minister Netanyahu made clear to Minister Livni even before her meeting with Abu Mazen [Abbas] that she would be representing only herself and not the government of Israel," the official said.
"Netanyahu made it clear to Minister Livni that Israel's position, as decided unanimously by the [security] Cabinet, was that the Israeli government will not conduct negotiations with a Palestinian government supported by Hamas."
Intelligence Minister Yuval Steinitz, a hardliner close to Netanyahu, was quick to criticise Livni.
"I don't know of any civilised Western country where a minister would meet, on his own initiative, the head of an authority or state in a period of crisis and tension," he said at the start of the Cabinet meeting, in remarks broadcast on army radio.
"It doesn't look good and it isn't right."
Speaking on Channel 2's Meet the Press on Saturday, Foreign Minister Avigdor Lieberman also insisted the meeting had been private.
"It's true that Livni met Abu Mazen, but these were certainly not negotiations," he said, calling it a "private" initiative, and noting that Livni herself had voted in favour of the security Cabinet decision to freeze talks with any government backed by Hamas.
Following the intra-Palestinian unity deal, Hamas is working with the Palestine Liberation Organisation to piece together an interim government of political independents which is to be announced in the coming days.
Abbas has insisted the government will follow his policy of recognising Israel, rejecting violence and abiding by past peace agreements, while Hamas has said the new administration will not have a political mandate.
Related Articles
May 19,2014
Israel's chief negotiator Tzipi Livni on Monday defended a decision to meet Palestinian President Mahmoud Abbas after peace talks collapsed, in a move that drew sharp criticism from ministers.
May 22,2014
Palestinian premier Rami Hamdallah is to head the consensus government to be formed under a deal with Hamas to end seven years of rival administrations in the West Bank and Gaza, an official said Thursday.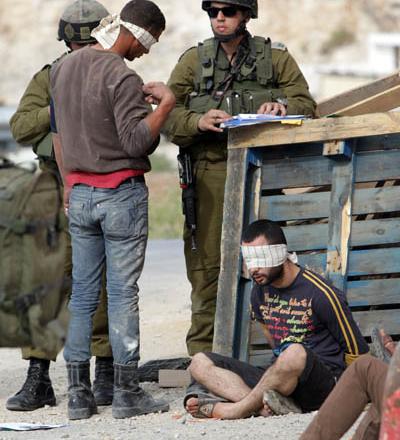 Apr 24,2014
Israel on Thursday suspended US-sponsored peace talks with the Palestinians in response to President Mahmoud Abbas' unexpected unity pact with the rival Islamist Hamas group.
Newsletter
Get top stories and blog posts emailed to you each day.