You are here
Morocco arrests two leaders of defiant protest movement
By AFP - Jun 05,2017 - Last updated at Jun 05,2017
Protesters demonstrate on Sunday in Rabat in solidarity with Morocco's neglected Rif region (AFP photo)
RABAT — Moroccan authorities on Monday arrested two more leaders of a protest movement, after demonstrators rallied for more than a week against corruption and unemployment.
The northern port city of Al Hoceima, in the neglected Rif region, has been rocked by social unrest since the death in October of a fishmonger.
Mouhcine Fikri, 31, was crushed in a rubbish truck as he protested against the seizure of swordfish caught out of season and his death has sparked fury and triggered nationwide protests.
The demonstrations have snowballed, giving way to a wider protest movement demanding more development and railing against corruption, repression and unemployment.
Nasser Zefzafi, who emerged as the head of the grassroots Al Hirak Al Shaabi, or "Popular Movement", was arrested on May 29 after three days on the run.
He was detained along with others for "attacking internal security" forces, after a warrant for his arrest issued May 26 sparked turmoil in Al Hoceima, a city of 56,000 inhabitants.
Since then protesters have taken to the streets nightly.
On Monday, the man widely referred to as Al Hirak's number two, Najib Ahamjik, and a woman, Silya Ziani, seen as an active member of the protest movement were arrested, a lawyer and an activist said.
Ahamjik, who identifies himself as an accountant on his Facebook page, had gone into hiding after Zefzafi's arrest but posted two online videos calling for "peaceful" protests to continue.
His arrest was announced by lawyer Abdessadek El Bouchtawi on social media.
Ziani was in a taxi with three other activists on her way to Casablanca when they were arrested, said one of them, adding that the three activists were however released.
Protests and dialogue
On Sunday, hundreds of demonstrators took part in a ninth straight night of protests in Al Hoceima and other towns in the Rif region, an AFP correspondent said.
Unlike other nights, the crowds appeared to be growing smaller but they chanted demands for the release of Zefzafi.
A solidarity rally was also held in the capital Rabat.
Around 40 activists and key members of the grassroots Al Hirak have been detained since May 26. Around 20 have been referred to the prosecution.
The government said Sunday, the final day of a three-day general strike, that "the doors to dialogue remain open", despite clashes at the weekend between demonstrators and security forces.
Protesters in the Rif have rejected the mediation of local officials, accusing them of corruption, and branded the central authorities a "police state".
With the apparent breakdown in trust, the Maroc Hebdo magazine pointed to parallels with major protests of 2011 when uprisings ripped through the Middle East and North Africa.
The mainly ethnically Berber Rif region has long had a tense relationship with the central authorities in Rabat, and it was at the heart of the Arab Spring-inspired protests in Morocco in February 2011.
"It seems that only the king really has the means to calm the situation," said Maroc Hebdo, adding Moroccans were waiting to see "if he will intervene".
King Mohamed VI relinquished some of his near-absolute control through constitutional reforms following the 2011 protests.
up
107 users have voted, including you.
Related Articles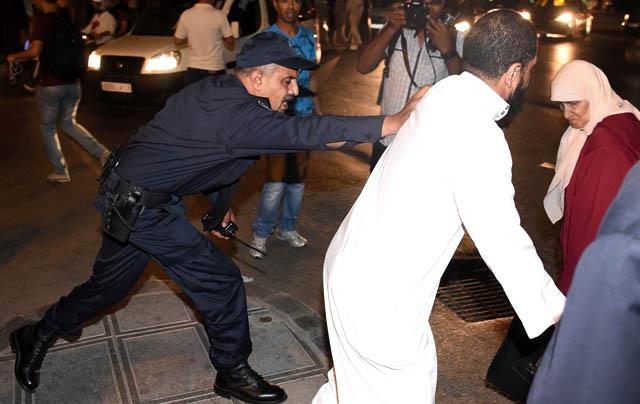 Jun 21,2017
RABAT — Police have arrested three more members of a protest movement in northern Morocco's neglected Rif region, prompting hundreds of demo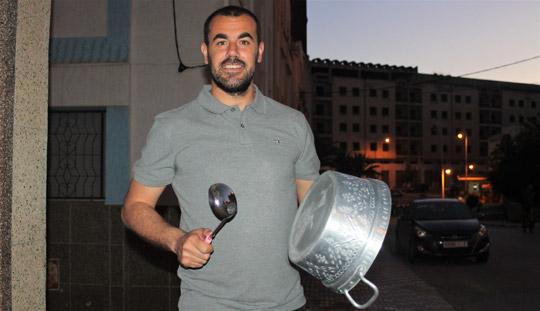 May 27,2017
AL HOCEIMA, Morocco — Moroccan authorities were engaged in a manhunt on Saturday for a protest leader in the neglected Rif region after his
Jun 02,2017
AL HOCEIMA, Morocco — Thousands of people have demonstrated in northern Morocco for the sixth straight night as protesters demand the releas
Newsletter
Get top stories and blog posts emailed to you each day.