You are here
Lebanese journalist fined 10,000 euros in Hariri case
By AFP - Sep 29,2015 - Last updated at Sep 29,2015
THE HAGUE — The tribunal set up to try the killers of former Lebanese prime minister Rafiq Hariri on Monday fined a journalist 10,000 euros for obstruction of justice.
"I hereby sentence Ms Karma Khayat to a fine of 10,000 euros ($11,100) to be paid in full no later than October 30," Judge Nicola Lettieri told a hearing at The Hague-based Special Tribunal for Lebanon.
Ten days ago, Khayat's Lebanese television station Al Jadeed was cleared of contempt charges after being accused of publishing details of alleged witnesses in the highly sensitive trial of five men accused of murdering Hariri in 2005.
The TV station was absolved on contempt charges and so too was its deputy chief editor Khayat, but the judge found her guilty of obstruction of justice because she failed to remove the broadcasts from the TV's website and social media as ordered.
In his September 18 judgement, Lettieri said the prosecution failed to prove that Al Jadeed committed a criminal act.
However, Khayat herself "was at least wilfully blind to the [court's] order," to remove the broadcasts from the station's website as well as from YouTube, the judge said.
Set up in 2007, the court is the only international ad hoc tribunal with the jurisdiction to try an act of terror.
It is specifically trying suspects charged with the murder of Hariri, killed with 22 others including a suicide bomber in a massive car bombing on the Beirut waterfront on February 14, 2005.
Al Jadeed — which had been critical of Hariri — broadcast five programmes in August 2012 on the alleged witnesses due to testify at the trial.
The prosecutor had later said "11 witnesses were approached", raising concerns about protecting the identities of those giving evidence.
Speaking in court before the sentence was pronounced, Khayat's lawyer Karim Khan said his client was caught up in an "unconventional contempt case".
"No crime was established," Khan added, who has indicated before that Khayat intended to appeal the judgement and sentencing.
Five suspected members of the Iran-backed powerful Lebanese Shiite militia, Hizbollah, have been indicted by the court.
Their trial in absentia opened in January 2014, but despite international warrants for their arrest, the five are yet to appear in court.
Related Articles
Mar 08,2016
AMSTERDAM — Appeals judges at a special court in The Hague quashed the conviction of a Lebanese journalist who was accused of exposing witne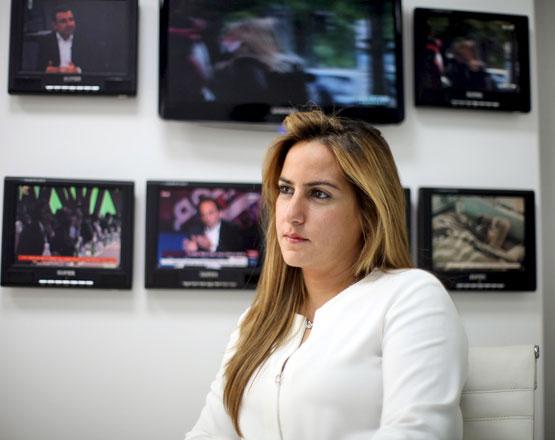 Sep 19,2015
THE HAGUE — A Lebanese television station was Friday cleared of charges of contempt for publishing details of witnesses in the trial of the
Apr 16,2015
The contempt of court trial of a Lebanese journalist and her television station opened Thursday before the Special Tribunal for Lebanon (STL), set up to try the killers of slain former premier Rafiq Hariri.
Newsletter
Get top stories and blog posts emailed to you each day.