You are here
Israeli strikes on Syria kill 7, knock out Aleppo airport — monitor
By AFP - May 03,2023 - Last updated at May 03,2023
BEIRUT — Israeli strikes on north Syria's Aleppo province overnight killed four Syrian officers and three Iran-backed fighters, putting the area's international airport out of service, a war monitor reported Tuesday.
During more than a decade of war in Syria, Israel has launched hundreds of air strikes on its territory, primarily targeting Iran-backed forces and Lebanese Hizbollah fighters as well as Syrian army positions.
The Syrian Observatory for Human Rights said Israeli missiles targeted "the Aleppo international airport area and the Nayrab military airfield area" nearby late Monday, reporting explosions at both facilities and "severe damage".
Strikes "completely destroyed" a munitions depot in the Nayrab airfield area, killing four Syrian army officers and "three pro-Iran foreign fighters", said the Britain-based monitor, which relies on a vast network of sources on the ground, raising the toll from four dead.
Israeli missiles also slammed into Syrian air force factories in the Safireh area of Aleppo province, "causing extensive material damage", it said, adding that the sites were used by pro-Iran fighters.
The observatory and state media said the strikes knocked out the Aleppo airport.
Officials did not immediately provide further information on when the facility was expected to reopen or the nature of the damage.
"At around 11:35 pm (2035 GMT)... the Israeli enemy carried out an air attack with several missiles... targeting Aleppo international airport and a number of sites in the vicinity of Aleppo," state news agency SANA said, citing a military source.
"A soldier was killed and seven people were wounded including two civilians," SANA said, reporting "material losses".
Previous Israeli strikes have put both Aleppo and Damascus airports out of service.
While Israel rarely comments on the strikes it carries out on Syria, it has repeatedly said it will not allow its arch-foe Iran to extend its footprint in the war-torn country.
Iran-backed militias have a heavy presence in the Aleppo region after providing key ground support to the army in its recapture of rebel-held districts of the city in 2016.
On March 22, an Israeli missile strike destroyed a suspected arms depot used by Iran-backed militias at Aleppo airport, the observatory said at the time, with authorities saying that raid put the airport out of service.
On March 7, three people were killed in an Israeli strike on the airport that also brought air traffic to a halt.
On Saturday, three civilians were wounded in Israeli air strikes near the Syrian city of Homs, state media reported, with the observatory saying a Hizbollah munitions depot at the Dabaa military airport was destroyed.
Related Articles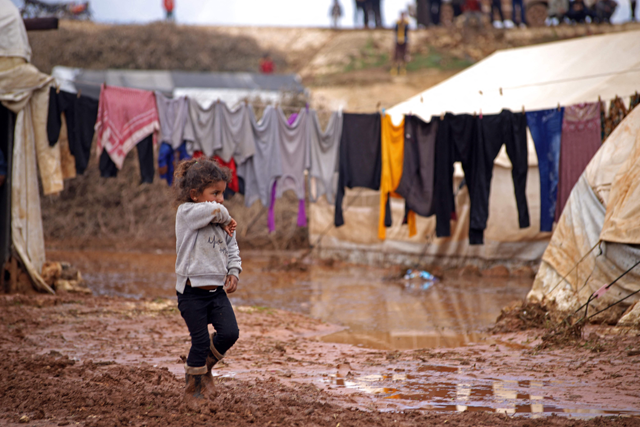 Mar 22,2023
BEIRUT — An Israeli missile strike destroyed a suspected arms depot used by Iran-backed militias at Syria's Aleppo airport on Wednesday, a w
Sep 17,2022
DAMASCUS — An Israeli air strike near Damascus airport killed five Syria soldiers on Saturday, Syrian state media said."The aggression led t
Aug 28,2023
DAMASCUS — Israeli air strikes on Aleppo airport in northern Syria caused the grounding of flights on Monday, Syrian state news agency SANA