You are here
Iraqis go about their lives at mercy of nameless bombers
By Reuters - Jan 16,2014 - Last updated at Jan 16,2014
BAGHDAD — The day after one of Iraq's bloodiest days for months, shoppers and drivers packed the streets of Baghdad on Thursday, grimly aware that death can strike anywhere, any time.
At least eight bombs hit the capital, mostly in Shiite districts, on Wednesday, killing 40 people and wounding 88, while attacks elsewhere pushed the national death toll to 78.
"We are afraid even when we are in our houses, because we do not know the enemy," said Raed Mohammed, as he and his assistant put spare machine parts back on the shelves of his shop, which had been damaged by one of the blasts in the Karrada neighbourhood.
"We don't know who is targeting us. We aren't in a war where we know who we're fighting," said the shopkeeper, shaven-headed apart from a neat goatee beard.
"We've lost our sense of security. Sometimes we have days when security is good, followed by days of relentless attacks."
Mangled corrugated iron sheeting hung down from the storefront, which was open to the street. Pedestrians strode by without a second look at the pool of blood staining the asphalt.
"We walk in the streets with death certificates in our pockets," Mohammed said. "We always have the feeling we won't be going home. The problem is every one of us has a family, a wife and children to feed, so how would they live without us?"
Despite the almost daily carnage, Baghdad's seven million people have no choice but to go about their lives.
Sometimes Al Qaeda-linked Islamic State of Iraq and the Levant (ISIL) claims responsibility for the blasts, especially those involving suicide bomb attacks on ministries or other high-profile targets. Many explosions are never claimed.
"Every day, when I leave the house, I tell my wife what to do if I die," said a middle-aged passer-by in a green jacket who gave his name only as Adel.
"I'm afraid to take my wife and children out. I'm thinking of stopping my child from going to school out of fear that schools will be bombed," he said.
'Business as usual'
Two years after US troops left Iraq, violence has climbed back to its highest levels since the Sunni-Shiite bloodletting of 2006-2007, when tens of thousands of people were killed.
The United Nations says nearly 9,000 people died violently in Iraq last year, all but 1,050 of them civilians.
The bombers have been just as diligent this year, with tension high since ISIL gunmen and their Sunni tribal allies seized the city of Fallujah west of Baghdad on January 1, exploiting widespread Sunni resentment at the Shiite-led government.
The bombing campaign, whose targets include the army and police, Shiite civilians and pro-government Sunni tribal fighters, appears aimed at provoking Shiite militias to retaliate and plunge Iraq back into open sectarian warfare.
Such calculations are lost on Baghdad's residents, who, like people everywhere, just want to work, relax and send their kids to school knowing they will come home safely.
Men smiled and joked in the winter sunshine as they waited to pay for their fruit and vegetables at a market stall. A woman dressed in black wheeled a toddler past toys laid out on the pavement. Honking vehicles snarled the roads as normal.
"It is true the security situation is unstable, but you can see people out and about," said Fadhil Al Nidawi, a man in his 40s.
"After each attack, people clean up, remove the rubble and go on with their business as usual. People have got used to it...
"Those who want to harm Iraq should think it over — they will achieve nothing."
Related Articles
Jan 16,2014
Bomb attacks and shootings killed at least 75 people in Iraq on Wednesday, police and hospital sources said, making it one of the bloodiest days in months.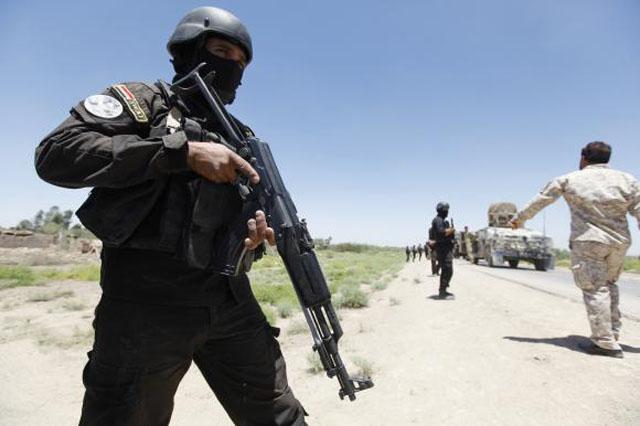 Jul 03,2014
Iraqi insurgents are preparing for an assault on Baghdad, with sleeper cells planted inside the capital to rise up at "Zero Hour" and aid fighters pushing in from the outskirts, according to senior Iraqi and US security officials.
Mar 06,2014
A series of bombings Thursday struck commercial areas in central Iraq, killing at least 37 civilians, authorities said.