You are here
ICRC hopes to resume medical evacuations in Syria's Ghouta
By Thomson Reuters Foundation - Dec 28,2017 - Last updated at Dec 28,2017
A woman holds Syrian baby Karim, who lost his left eye and his mother after a reported government attack on Hamouria district, in the besieged Damascus suburb of Eastern Ghouta, Syria, on Thursday (Anadolu Agency photo)
BEIRUT — The International Committee of the Red Cross (ICRC) said it hoped to resume evacuations of critically ill people from Syria's biggest remaining siege on Thursday after bringing some individuals out of the area near Damascus on Wednesday.
The evacuation, which started on Tuesday after a deal between Damascus and a rebel faction, involved letting some patients leave rebel-held eastern Ghouta in return for insurgents releasing detainees.
International aid agencies voiced concern about the terms of the deal.
UN humanitarian adviser Jan Egeland told the BBC: "It is a not a good agreement if they exchange sick children for detainees — that means children become bargaining chips in some tug of war."
Valerie Petitpierre, the ICRC's operations coordinator for the region, said the ICRC continued to insist that humanitarian action should not be used as a bargaining chip.
Last month, the United Nations called on world powers to help arrange the medical evacuation of 500 people, including 167 children, from eastern Ghouta, dubbing it a "humanitarian emergency."
The world body estimates 400,000 civilians have been under siege in eastern Ghouta by President Bashar Assad's forces.
The enclave is a densely populated pocket of satellite towns and farms and the only major rebel stronghold near the capital Damascus. The military has steadily defeated pockets of armed rebellion in western Syria over the past year, with the help of Russian air power and Iranian-backed militias.
The United States warned it would look at cutting funding to countries that voted against it.
Jovel told the news conference with an annoyed tone: "We have not had pressure from any country, because we are friends and historical allies with Israel.... We have asked nothing of Israel nor the United States."
Her government insists the embassy is not "moving" but rather "returning" to Jerusalem, where it was originally located until being shifted to Tel Aviv in 1978.
Several mainly Latin American countries had diplomatic missions in Jerusalem until a 1980 UN Security Council resolution condemning Israel's attempt to alter the "character and status" of the city, saying it was a barrier to peace.
Jovel said the plan to put the embassy in Jerusalem "had been considered for the past five months, and things just lined up in a certain way and also the resolutions in the UN and everything contributed to saying that now was the right time".
Guatemala's assertion that it decided the move alone, without being pressed by the United States, follows criticism from the Palestinian foreign ministry and a focus on how reliant the country is on US aid and trade.
Morales, like Trump, is a former TV entertainer who became elected president as an outsider promising to shake things up.
His political future is fragile as a UN-backed body works with Guatemalan prosecutors to investigate claims of corruption against him.
Israel claims all of Jerusalem as its capital, while Palestinians consider East Jerusalem the capital of their future state.
Israel seized the eastern part of Jerusalem in the 1967 June War and later annexed it in a move not recognised by the international community.
Related Articles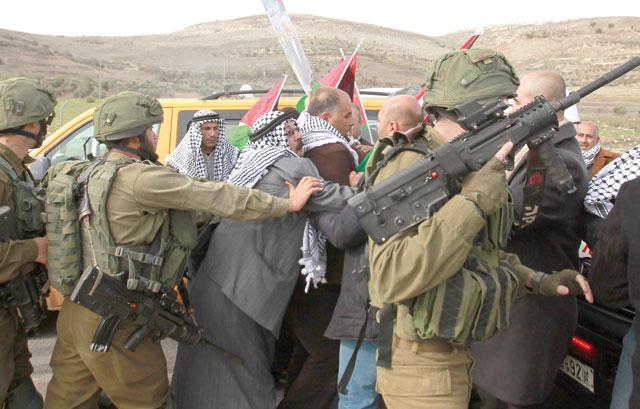 Dec 28,2017
GUATEMALA CITY — The United States did not pressure Guatemala into announcing it will move its embassy in Israel to occupied Jerusalem, the
Mar 19,2018
DAMASCUS/BEIRUT — Some rebels in Eastern Ghouta may soon agree to withdraw from the opposition enclave or accept rule by the Syrian state af
Dec 27,2017
GENEVA/BEIRUT — Months of deadlock over medical evacuations from Syria's biggest remaining siege broke late on Tuesday when a deal between D