You are here
Gulf media promotes emigre Qatari royals as feud sours
By Reuters - Sep 21,2017 - Last updated at Sep 21,2017
DUBAI — Qatar's Arab critics are targeting a new pressure point in their feud with Doha — the tiny country's ruling family — permitting state-linked media outlets to portray two little-known Qatari princes living abroad as distinguished statesmen.
The publicity, in which the two men are lauded by media in Saudi Arabia and the United Arab Emirates as talented decision makers capable of solving the rift, is widely seen as a dig at the prestige of Doha's current leadership.
Despite Saudi Arabia and the UAE insisting they do not seek regime change, the publicity appears aimed at upping pressure on Doha, which they accuse of long meddling in their own domestic affairs.
Saudi Arabia, the UAE, Bahrain and Egypt cut political and trade ties with Qatar on June 5, accusing it of supporting terrorism and their arch-foe Iran — charges Doha denies.
The two men hailing from a branch of the ruling Al Thani family, silver-haired Sheikh Abdullah Bin Ali based in London but now living in Riyadh, and his younger nephew Sheikh Sultan Bin Suhaim, now feature regularly on Saudi and UAE channels.
Praising Saudi King Salman and his powerful son Crown Prince Mohammed Bin Salman, they both called this week to convene a meeting of the Qatari ruling family to "discuss the crisis".
"Because of the government's current policy that allowed hateful and bitter people to infiltrate Qatar and to spread their poison everywhere, we have now reached the abyss", Sheikh Sultan, based in Paris, said in a statement carried by UAE-based Sky News Arabia TV.
While the princes do not expressly present themselves as replacements to Emir Sheikh Tamim Bin Hamad Al Thani, analysts believe their sudden prominence is designed to undermine him — an uphill task for men few Qataris had heard of until recently.
"For such a strategy to work, you need to find an alternative that already has a popular base," said Jean-Marc Rickli, head of global risk and resilience at the Geneva Centre for Security Policy.
The move is eye-catching because it appears to test a Gulf taboo: While many Gulf ruling families, including Al Thani of Qatar, have a record of palace intrigue, fellow dynasties in neighbouring states rarely interfere in each other's internal family politics for fear of attracting intrusion in return.
The crisis has pressured Qatar's economy, squeezing company revenues and forcing costly rerouting of trade and air transport that once ran easily through their neighbours' skies and waters.
Doha has responded by stepping up trade with Turkey and Iran, handing diplomatic gains to two countries with whom Riyadh and its allies vie for regional influence.
Qatar's refusal to accede to 13 demands, including that it shutter popular news channel Al Jazeera, downgrade ties with Tehran and expel Islamist leaders from Doha, may have driven its adversaries to train their sights on the ruling family.
"An environment where Qatar becomes a permanent partner for Iran and Turkey would be viewed as highly problematic for the leadership in Riyadh and Abu Dhabi," said Ayham Kamel of the Eurasia Group consultancy.
"The Arab Quartet is still focused on pressuring Qatar to concede on parts of the 13 demands, but Qatari intransigence is encouraging these states to consider other options."
Related Articles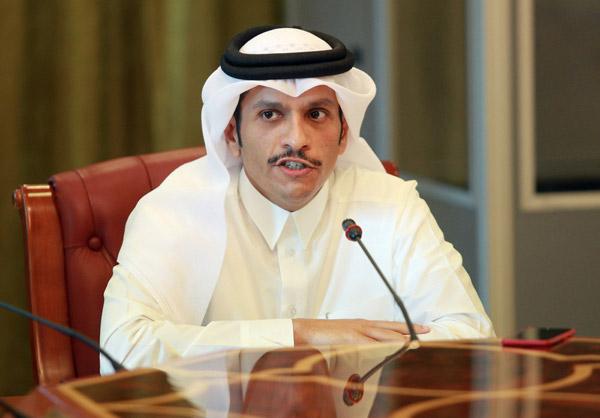 Jun 09,2017
DOHA — Qatar's foreign minister rejected attempts to interfere in the country's foreign policy on Thursday, defying calls from the emirate's
Jan 14,2018
DOHA — A controversial member of Qatar's royal family says he is being detained in the UAE, media reported Sunday, sparking a quick denial b
May 31,2017
DUBAI/DOHA — Just 10 days after President Donald Trump called on Muslim countries to stand united against Iran, a public feud between Qatar
Newsletter
Get top stories and blog posts emailed to you each day.