You are here
German police arrest Syrian man over suspected bomb plot
By AFP - Apr 26,2023 - Last updated at Apr 26,2023
BERLIN — German police said they had detained a 28-year-old Syrian man on Tuesday in relation to a suspected terrorist plan to use a homemade bomb against civilian targets.
Police, who arrested the man in Hamburg, also searched a number of addresses in the northern port city as well as in the southern town of Kempten, they said.
Around 250 officers were involved in the operation on Tuesday morning, seizing evidence including chemical substances.
Investigations were focused on the 28-year-old and his 24-year-old brother, the authorities said.
Motivated by "radical-Islamist and jihadist convictions", the pair were suspected of planning an attack with a "self-made explosive" aimed at "civilian targets".
The elder brother was said to have used the online platform eBay and other providers to buy the ingredients to make explosive materials in recent weeks.
His sibling, who lives in Kempten, was believed to have supported the planning of the suspected attack.
The 28-year-old has already been charged by German courts with "terrorism financing", police said.
"It has once again become clear that the threat from Islamist terrorism remains acute," Interior Minister Nancy Faeser said in a statement.
Separately, prosecutors said they had indications that a knife attack in Duisburg last week had an Islamist motive.
A 26-year-old Syrian has been arrested in relation with the stabbing at a gym in the western city, which left four men severely injured.
Investigators discovered the potential motive after searching the suspect's mobile phone, Duesseldorf prosecutors said.
Islamist extremists have committed several violent attacks in Germany in recent years, the deadliest being a truck rampage at a Berlin Christmas market in December 2016 that killed 12 people.
The Tunisian attacker, a failed asylum seeker behind the 2016 incident, was a supporter of the Daesh group.
In another case, an extremist and his wife were jailed in 2020 for planning a biological bomb attack in Germany with the deadly poison ricin.
Related Articles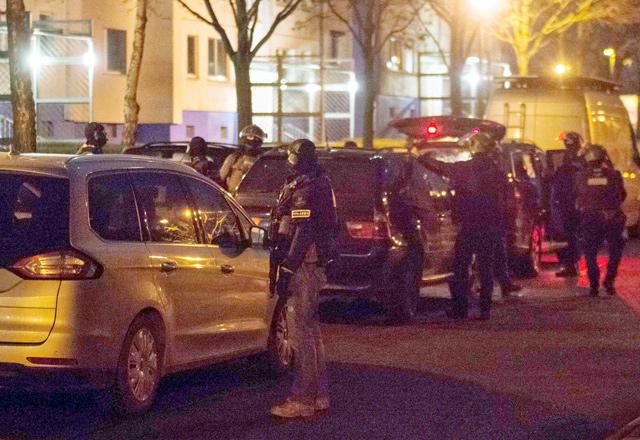 Jan 14,2020
FRANKFURT AM MAIN — German police carried out raids on suspected Islamist militants across the country early on Tuesday over allegations the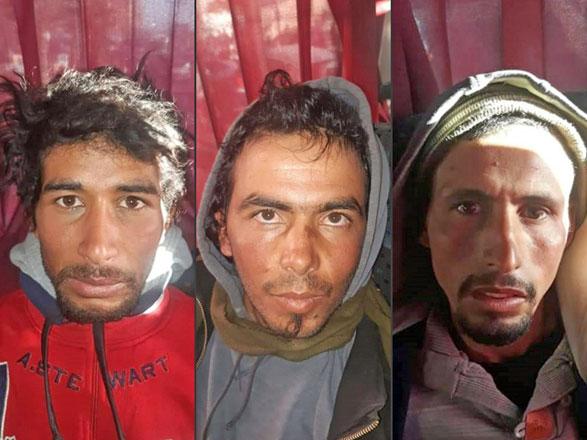 Dec 20,2018
RABAT — Moroccan authorities said three fugitive suspects were arrested on Thursday over the grisly murder of two Scandinavian hikers, as in
Jun 13,2017
MUNICH, Germany — A German police officer was critically wounded and two passers-by hurt on Tuesday when a lone gunman fired shots at a comm