You are here
Egypt 'to extend state of emergency for 3 months'
Decision comes as more attacks by terrorists hit largest Arab nation
By Agencies - Jan 02,2018 - Last updated at Jan 02,2018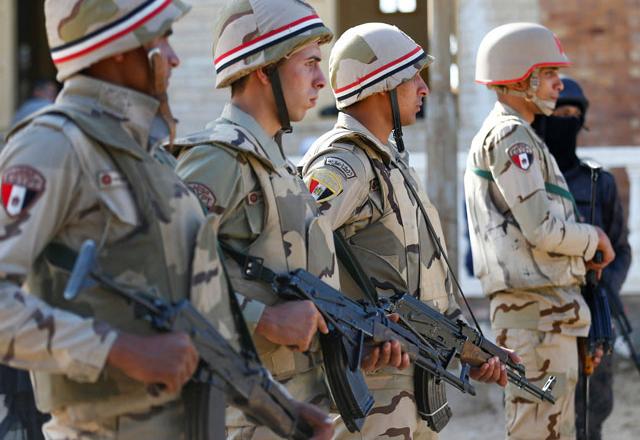 Military forces are seen in North Sinai, Egypt, on December 1, 2017 (Reuters photo)
CAIRO — Egypt is to extend its nationwide state of emergency for three months from January 13 to help tackle "the dangers and funding of terrorism", state news agency MENA said on Tuesday.
Egypt first imposed the current state of emergency last April after two church bombings killed at least 45 people. It was extended in July and again in October.
President Abdel Fattah Sisi, who is widely expected to run for a second term in an election due early this year, issued a decree on Tuesday to extend the state of emergency.
The latest extension was to allow security forces to "take [measures] necessary to confront the dangers and funding of terrorism and safeguard security in all parts of the country", MENA reported, citing Egypt's official gazette.
Egypt faces a Daesh insurgency in the remote North Sinai region that has killed hundreds of soldiers and policemen in recent years and has expanded to include attacks on civilians.
Other Islamists operating in the western desert bordering Libya have also attacked security forces.
Attacks south of Cairo in the past week, one of them claimed by Daesh, have targeted Christians.
The election date is to be announced next Monday, local media reported.
On Monday, a gunman killed two Copts celebrating the New Year in an Egyptian alcohol shop early on Monday, judicial and security sources said, the latest deadly violence against the Christian minority.
The shooting came just three days after a gunman, identified as a wanted extremist, killed nine people in an attack on a church south of the capital.
An assailant rode up in the back of a motorcycle taxi and opened fire on the liquor store in Cairo's twin city Giza at around 1:30 am (2330 GMT Sunday), when the streets were still bustling with New Year revellers, the sources said.
The store's Coptic owner survived but two of his friends who were celebrating with him were killed.
Police are still investigating the motive of the attack, the sources said.
Alcohol consumption is forbidden by Islam and liquor stores, most of which are run by Copts, have come under attack in the past by extremists who believe they should be banned.
On January 2 last year, a Muslim slit the throat of a Coptic liquor store owner in the Mediterranean coastal city of Alexandria.
The assailant was sentenced to death after telling the court that he would kill all alcohol sellers if he could.
Egypt's Coptic Christians make up about 10 per cent of the country's 93 million people, and are the largest religious minority in the region.
Dozens of Christians have been killed in church bombings and shootings claimed by the Daesh group's Egypt affiliate over the past year.
Related Articles
Apr 17,2017
CAIRO — The Egyptian authorities have arrested 13 suspected "terrorists" allegedly planning to attack Christians and public institutions, th
Aug 12,2018
CAIRO — Egyptian security forces have thwarted a suicide bomb attack on a church just outside of Cairo, state television said on Saturday.A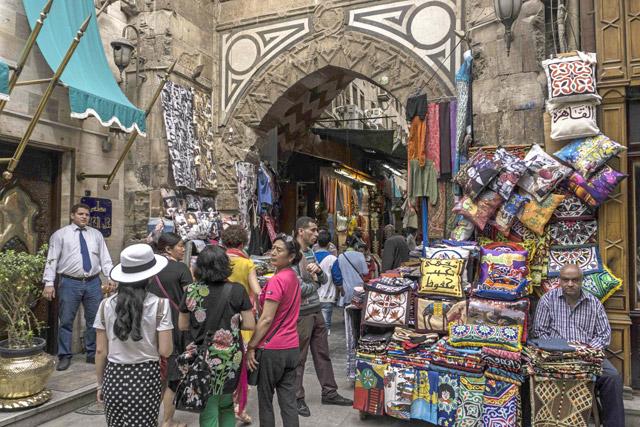 Apr 15,2017
CAIRO — Egypt tightened security outside churches as Coptic Christians prepared for a subdued Easter mass on Saturday days after suicide bom
Newsletter
Get top stories and blog posts emailed to you each day.