You are here
Bahrain says 2 soldiers dead in attack near Saudi-Yemen border
Attack comes amid push for durable ceasefire
By AFP - Sep 25,2023 - Last updated at Sep 25,2023
MANAMA — Two soldiers from Bahrain were killed along the border between war-torn Yemen and Saudi Arabia, the Bahraini military said on Monday, in an attack highlighting persistent insecurity in the area.
The victims "were martyred while performing their sacred national duty to defend the southern borders of the sister Kingdom of Saudi Arabia", which has led a military coalition against Yemen's Houthi rebels since 2015, the military said in a statement.
The incident occurred as Saudi Arabia is pushing for a durable ceasefire nearly a year and a half after agreeing to a truce with the Houthis that has largely held despite officially expiring last October.
The statement from Bahrain's military said the "terrorist act" was perpetrated by Houthi "attack drones" in an undisclosed location in southern Saudi Arabia, "despite the cessation of military operations between the parties to the war in Yemen".
The Saudi coalition did not respond to a request for comment on Monday and there was no immediate comment from the Houthis.
Bahrain was one of several countries that contributed troops to the coalition mobilised by Saudi Arabia after the Houthis ousted the internationally recognised government from the capital Sanaa in 2014.
The ensuing war has left hundreds of thousands dead through direct and indirect causes and displaced millions of people in what the United Nations calls one of the world's worst humanitarian crises.
Hopes for peace were boosted earlier this year after Saudi Arabia and Iran, which has backed the Houthis, announced a surprise rapprochement deal.
Last week Saudi and Houthi officials completed five days of talks in Riyadh, the first public visit by a Houthi delegation to Saudi Arabia since hostilities broke out.
Related Articles
Feb 01,2016
RIYADH — Mortars and rockets fired at Saudi Arabian towns and villages have killed 375 civilians, including 63 children, since the start of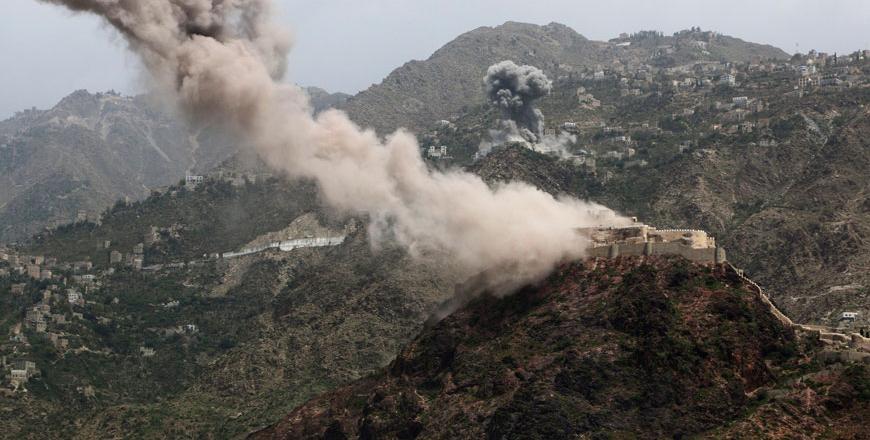 May 21,2015
CAIRO/DUBAI — Saudi shells hit an international aid office in Yemen on Thursday killing five Ethiopian refugees, a local official said, whil
Sep 30,2023
MANAMA — A fourth Bahraini soldier has died after an attack this week on his country's contingent in the Saudi-led coalition battling Yemen'