You are here
Al Qaeda affiliate executes Lebanese soldier — gov't
By AFP - Sep 20,2014 - Last updated at Sep 20,2014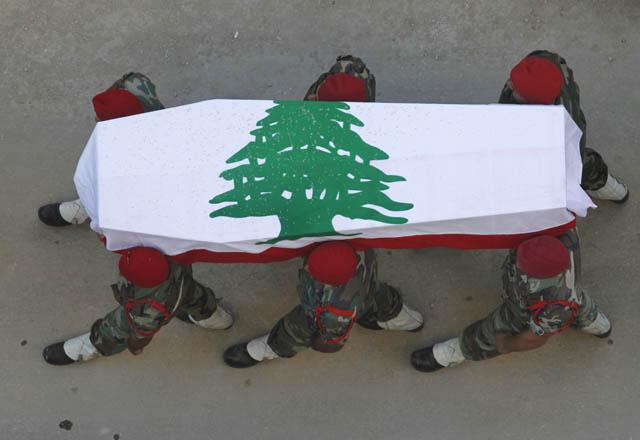 BEIRUT — A Lebanese soldier has been executed by Al Nusra Front, the Syrian affiliate of Al Qaeda, the government said on Saturday.
The soldier "was killed by terrorist groups who threatened to kill other hero soldiers in captivity", Defence Minister Samir Moqbel said after meeting security officials.
One of Al Nusra's Twitter accounts announced that the group had killed the soldier it was holding hostage.
The soldier "Mohammed Hammiya, first victim of the Lebanese army's stubbornness," the Tweet read.
It was the first claim of its kind made by Al Nusra since around 30 soldiers and policemen were kidnapped in the town of Arsal near the border with Syria, during fighting between the Lebanese army and jihadists from Syria.
The fighting in Arsal was the most serious border incident since the Syrian conflict erupted in March 2011.
In late August and early September, two Lebanese soldiers — one Sunni and one Shiite — were beheaded by the extremist Islamic State group, which had been holding a number of the hostages.
Hammiya was a Shiite.
Related Articles
Sep 21,2014
A suicide bomber killed a number of people Saturday at a Hizbollah checkpoint near Lebanon's border with Syria Saturday, hours after news that the Syrian branch of Al Qaeda had executed a Lebanese soldier.
Dec 01,2015
BEIRUT — Al Qaeda's Syrian affiliate on Tuesday freed 16 Lebanese soldiers and police it captured more than a year ago, in a prisoner swap t
Sep 22,2014
Lebanon's army on Monday distanced itself from a video showing troops abusing Syrian detainees in an area where soldiers have battled jihadists, saying the incident was "isolated".