You are here
Yarmouk University Museum offers a glimpse into prehistory of region
By Saeb Rawashdeh - Apr 04,2023 - Last updated at Apr 04,2023
The interior of a traditional Arab house from the southern Levant is displayed at The Museum of Social History at Yarmouk University in Irbid (Photo by Saeb Rawashdeh)
IRBID — The Museum of Social History at Yarmouk University centres around showcasing the socio-economic development of Jordan and the surrounding regions from the stone age until today, highlighting the major stages and changes which took place throughout the history of the region, according to a Jordanian archaeologist.
The Museum of Social History at Yarmouk University in Irbid was created in 1980s by a group of Jordanian scholars and it was envisaged within the Institute of Archaeology and Anthropology (IAA), said Professor Emeritus and a founding director of the museum, Moawiyah Ibrahim.
"Objects from disposal at the Yarmouk University were exhibited there, and the museum collaborated with national and international institutions, including excavations at the Neolithic site of Ain Ghazal and Wadi Shu'eib led by Zeidan Kafafi [Yarmouk University] and Gary Rollefson. Another Neolithic excavation was undertaken at the site of Basta in South Jordan led by Mujahed Muhaisen [Yarmouk University] and Hans Nissen [Free University of Berlin]; the excavations at Tell Deir Alla [Bronze and Iron ages] in the Jordan Valley by me and Henk Franken, later Gerrit van der Kooij [University of Leiden]; excavations at Sahab [fourth to first millennium BC] southeast of Amman by myself and the Department of Antiquities, just to name a few," Ibrahim said.
A separate building for IAA was designed and constructed by Ra'if Nijim of the Yarmouk University's Engineering Bureau, Ibrahim continued, adding that the major part of the building includes a basement assigned for the museum, and another part used for academic sections, the library and lecture rooms.
"The IAA and its museum were placed close to a southeast gate of the university to facilitate easy access for the visitors of the community," the professor stressed, adding that interaction between academic institutions and the local community is crucial.
"The display and related information intended to relate the cultural heritage and the environment in Jordan, which consists of three main geographic zones: The desert, the highland and the Jordan Rift Valley," Ibrahim said, adding that each of these zones has its specific characteristics.
Extensive research proved that humans had to develop special strategies to live in each of the zones, he noted, adding that in some cases and since the beginning of settled life, humans had a negative impact on the environmental conditions.
"The museum intends to demonstrate major periods of occupation in the three zones and environmental changes as a result of natural causes and human use of resources including water, vegetation cover, minerals and others. Misuse of natural resources has often led to interruption of human settlements in certain areas. Clear examples had to do with exploitation of wood areas for fuel, which was used in metal production as early as the fourth millennium BC," Ibrahim elaborated.
Related Articles
Mar 08,2020
AMMAN — The Museum of Jordanian Heritage (MJH), initiated by Yarmouk University in Irbid in 1988, aims to present the social history of not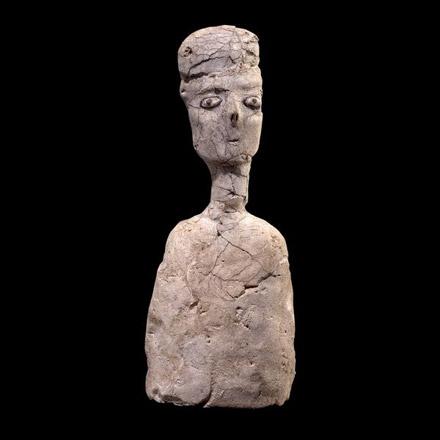 Jun 06,2017
AMMAN — The Jordan River was "never the border or an obstacle" between the west and east banks and the population and goods freely crossed,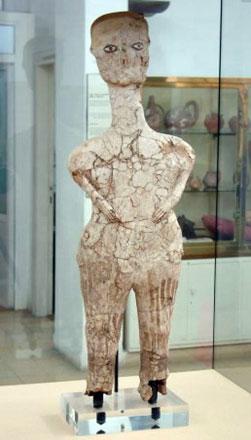 Aug 17,2016
AMMAN — A Neolithic age statue from Jordan will be exhibited at a new branch of the Louvre Museum opening in Abu Dhabi in January, a governm