You are here
Wadi Rum to feature 'Mars-like experience' for tourists
By Dana Al Emam - Mar 17,2016 - Last updated at Mar 17,2016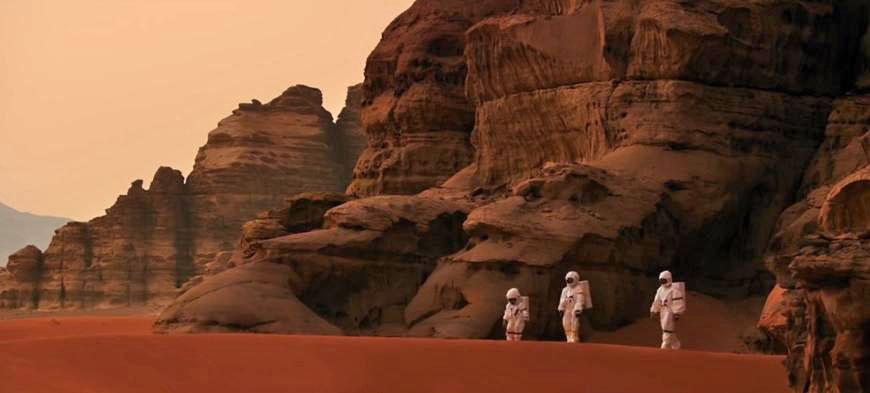 A video grab from a commercial by the Jordan Tourism Board promoting the 'Mars-like' landscape of Wadi Rum (Photo courtesy of JTB)
AMMAN — In a bid to transform sightseeing into sight-doing, the Jordan Tourism Board (JTB) seeks to offer Wadi Rum visitors a "Mars-like" experience".
The move "under preparation" is a simulation of the Hollywood sci-fi blockbuster "The Martian", partially filmed in Wadi Rum, Tohama Nabulsi, director of communications and media at the JTB, said Wednesday.
She noted that the board is working on bringing back the habitat of the film to Wadi Rum, some 328km south of Amman, as well as the rover that the film crew gifted to the Royal Automobile Museum, adding that spacesuits will be available for visitors to take photos in.
Directed by Ridley Scott, the 20th Century Fox production tells the story of a mission to Mars where an astronaut, played by Academy Award winner Matt Damon, is presumed dead after a fierce storm and is left behind by his crew.
"Giving visitors the opportunity to live the experience of the very popular film will increase the significance of the location and encourage visitors to stay longer," said Nabulsi, who cited revenues for local vendors and residents.
She said visitors usually prefer "rich" cultural experiences during their travels, and tourists always seek to interact with the local community through homestays.
"The Martian" was released in theatres in September last year and has so far made over $228 million in the US box office and around $400 million internationally, according to the website Box Office Mojo.
The film was also nominated for seven Oscars this year and garnered two Golden Globe Awards, for Best Motion Picture – Musical or Comedy and Best Actor – Motion Picture Musical or Comedy.
Wadi Rum has been a popular filming destination for other Mars-centred films such as the 2000 features "Mission to Mars" by director Brian De Palma and "Red Planet" by director Antony Hoffman, according to the Royal Film Commission.
Wadi Rum, known as the Valley of the Moon, was also the filming location for the Oscar-nominated Jordanian film "Theeb".
Nabulsi said developing a similar simulation for "Theeb" may be a "good idea" although it has not been studied yet.
Related Articles
Feb 27,2016
AMMAN — Film tourism is emerging globally as an industry in itself, and Jordan has great potential in this regard, with a history dating bac
Mar 22,2018
AMMAN — Wadi Rum tour guide Hussein Suweilheen, who took part in the acclaimed Jordanian film 'Theeb' said many tourists have been asking hi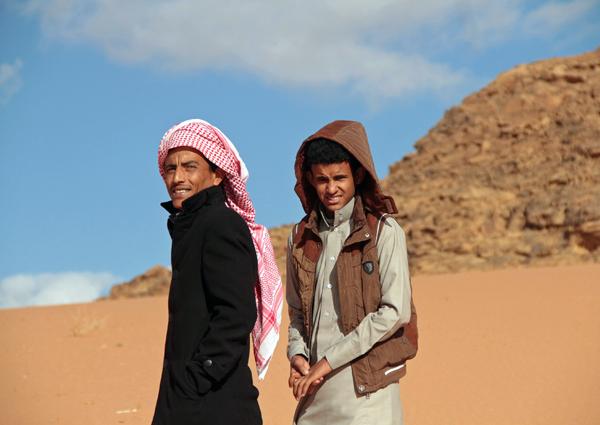 Jan 13,2016
SHAKRIYEH, Southern Badia — For the amateur cast of acclaimed Jordanian film "Theeb" from a bedouin clan and for two young Jordanians writin