You are here
UNESCO unanimously adopts resolution on old Jerusalem
By JT - Apr 07,2022 - Last updated at Apr 07,2022
Birds fly around the Dome of the Rock in Al Haram Al Sharif in Jerusalem's old city (AFP file photo)
AMMAN — The UNESCO Executive Board on Wednesday unanimously adopted a resolution on old Jerusalem and its walls during its 214th session.
Foreign Ministry Spokesperson Haitham Abul Foul said that adopting the resolution is a result of Jordan's diplomatic efforts in coordination with Palestinians and the Arab and Islamic groups at the UN organisation, according to a ministry statement.
Abul Foul noted that the resolution and its appendixes confirm all aspects of the Jordanian stance towards the old city of Jerusalem and its walls, including the Islamic and Christian holy sites.
The resolution reaffirms that all Israeli procedures aiming at changing the identity of the holy city and its legal status quo are null and void, the official said.
He also said that the resolution calls on Israel to stop its provocations and unilateral illegal procedures against Al Aqsa Mosque/Al Haram Al Sharif and the old city and its walls.
The spokesperson added that the resolution reiterates that all the 21 previous resolutions issued by the executive board and the 11 resolutions of the World Heritage Committee concerned with Jerusalem, which all expressed concern for the failure of Israel, the occupying force, to halt digging, the construction of tunnels and all illegal works in occupied East Jerusalem.
The resolution also called for speeding up procedures to appoint a permanent representative of the UNESCO director general in the old city of Jerusalem to detect all procedures that fall under the jurisdiction of UNESCO, and dispatch an interactive monitoring mission from UNESCO to Jerusalem to detect all violations perpetrated by Israel, which is the occupying force under international law.
Related Articles
Oct 16,2019
AMMAN — UNESCO's Executive Board has unanimously endorsed a draft resolution on the city of Jerusalem and its walls during its 207th session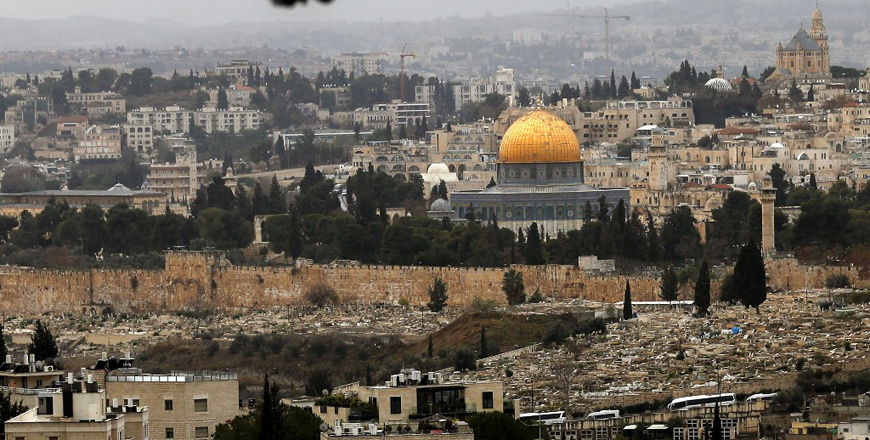 May 18,2023
AMMAN — During its 216th session, the UNESCO Executive Board session has unanimously adopted a resolution on Old Jerusalem and its walls.For
Oct 13,2021
AMMAN — UNESCO's Executive Board, during its 212th session, unanimously adopted a decision on the Old City of Jerusalem and its walls.Foreig