You are here
UNESCO endorses resolution calling for end to Israeli violations in Jerusalem
Int'l body calls for appointing permanent representative at city
By JT - Apr 12,2019 - Last updated at Apr 12,2019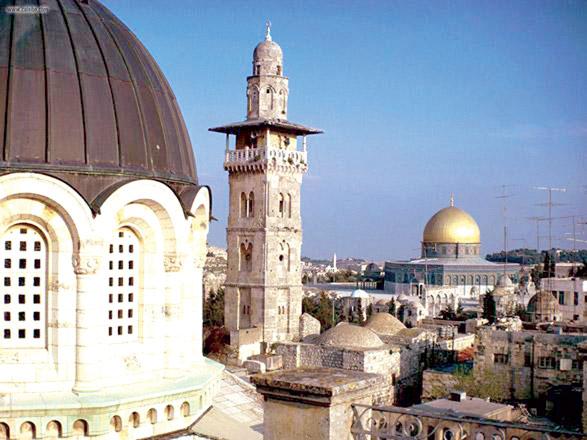 UNESCO's Thursday resolution voids all Israeli measures that aim at changing the identity of Jerusalem, the Foreign Ministry said (File photo)
AMMAN — The Executive Council of UNESCO, during its 206th session on Thursday, unanimously endorsed a resolution on Jerusalem, calling on Israel to stop its violations and unilateral measures against Al Aqsa Mosque/Al Haram Al Sharif and East Jerusalem, the Foreign Ministry said.
The resolution also voids all Israeli measures that aim at changing the identity of Jerusalem and highlights the importance of appointing a UNESCO permanent representative to spot all violations that fall under its jurisdiction, Foreign Ministry Spokesperson Sufian Qudah added.
The resolution and its appendices highlight all previous gains achieved on the Jerusalem issue in UNESCO, Qudah was quoted as saying in a ministry statement.
It refers to the letters sent to the UNESCO director from the Jordanian and Palestinian missions regarding Jerusalem, Israeli violations and the Israeli cable car project in the old town, he said.
This latest vote was a result of intensified Jordanian efforts in coordination and cooperation with Palestine, the general assembly, the Arab and Muslim groups and other UNESCO relevant parties, Qudah added.
The spokesperson also said that the Kingdom's permanent representative to UNESCO delivered a speech that highlighted the Hashemite Custodianship over Islamic and Christian holy sites in the city, and the Jordanian efforts in protecting Jerusalem and defending it under continuing violations, according to the statement.
Another speech from the Arab group at UNESCO also stressed the importance of the Hashemite Custodianship and its role in protecting Islamic and Christian holy sites, the statement said.
Newsletter
Get top stories and blog posts emailed to you each day.