You are here
UJ Innovation Day promotes entrepreneurship, creativity among students
By Suzanna Goussous - Feb 22,2016 - Last updated at Feb 22,2016
University of Jordan students tour an exhibition held on the sidelines of a 'Youth, Innovation, and Entrepreneurship Day on Sunday (Photo courtesy of UJ Innovation Centre)
AMMAN — The University of Jordan (UJ) on Sunday organised a "Youth, Innovation and Entrepreneurship Day" for students, aiming to empower them and encourage them to create and start projects, organisers said.
At the event, held by UJ's Innovation Centre, the success stories of several leading figures in the society were shared with students to "guide them" regarding the possibility of implementing their own ideas and launching projects.
Nearly 50 per cent of UJ students aspire to start their own businesses or work in the private sector, according to a recent survey by UJ's Centre for Strategic Studies, the university's president, Ekhleif Tarawneh, has said.
The survey also showed that around 45 per cent of a sample of 25,662 UJ students believe that the curricula at Jordanian universities depend on "spoon-feeding", while nearly 53 per cent think the textbooks "not enough" to prepare students for the world outside campus.
During the launch ceremony on Sunday, Tarawneh highlighted the university's quest to invest in the minds of students and guide them towards innovation and entrepreneurship.
"The university's mission is not limited to the educational aspects only — it is about promoting... entrepreneurship and developing the potential of innovation in education in its different ways and means," he said.
For her part, UJ Innovation Centre Director Arwa Hamaydeh stressed the centre's aim to attract new ideas from professors, students and creative minds.
Entrepreneur Maher Kaddoura said innovation should be mainstreamed in society in order to see more products made by Jordanians.
"The problem is that innovation is not encouraged here. The system does not support creative ideas. We don't teach people to imagine, which is why we don't see many projects," Kaddoura told The Jordan Times.
"We need to be serious and passionate about this issue. There should be real partnerships between students and companies, not only useless slogans," he said.
Kaddoura stressed that the university curricula should include more activities that would engage students with the community outside campus.
He also suggested that companies run a 12-week boot camp for students on campus to teach them specific skills in business and then offer them job contracts to automatically hire them after the training period.
Ahmad Jaber, a third-year student, said innovation is present at the university and students from different fields are "considering implementing their ideas and making them real projects".
He added that students need motivation at home to enter international competitions in entrepreneurship and technology.
"I am working on a project that combines technology, maths, science and computer devices... I want to start my own business in the future," Jaber said.
Asma Ameen, a computer science student, said she hopes to create an application to notify drivers in Jordan which roads are jammed so that they can choose roads with less traffic instead.
"I don't think students and young innovators in Jordan get the needed support, I am still planning to implement my project. However, I believe what is holding us back is the lack of support and sustainability for projects," Ameen told The Jordan Times.
The ceremony included distributing certificates from the Intel Technology Camp to the 50 UJ students from different majors who participated in it.
Related Articles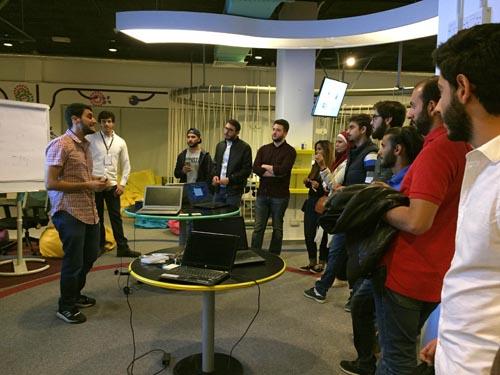 Nov 16,2016
AMMAN — As the Global Entrepreneurship Week kicked off its activities in 150 countries worldwide, young Jordanians and university students o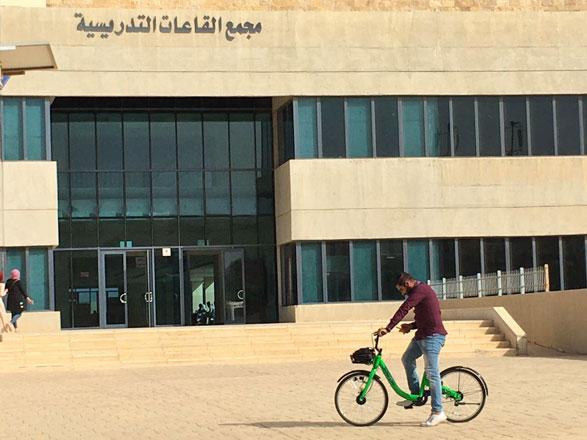 Nov 13,2018
IRBID — Catching classes at university used to be a daily nightmare for Mohammad Momani, as he used to suffer from the Jordan University of
Nov 13,2017
AMMAN — A total of 10 innovative projects created by young students with the aim of finding solutions to different social problems were disp