You are here
'Syrian refugees will greatly benefit from regularising situation'
By Camille Dupire - Mar 05,2018 - Last updated at Mar 06,2018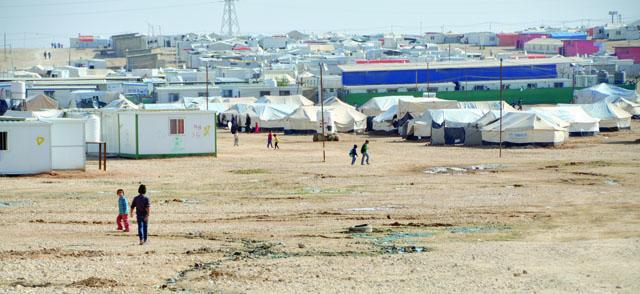 Syrian refugees who leave refugee camps sometimes fail to register their new legal situation, preventing them from accessing national services (File photo)
AMMAN — Local organisations have welcomed the Ministry of Interior's (MoI) announcement of a brand new campaign aimed at regularising the status of Syrian refugees living informally in the urban areas of Jordan.
"We are very pleased as an organisation that the campaign to regularise the status of unregistered Syrian refugees living in urban areas has been launched as this reflects the joint advocacy efforts of the government of Jordan and humanitarian organisations and such efforts will lead to the reshaping of the response to the Syrian crisis," said Samar Muhareb, CEO of Arab Renaissance for Democracy and Development (ARDD-Legal Aid), a civil society organisation that promotes the protection of human rights through raising legal awareness and legal empowerment.
"As the legal partner to the UNHCR, ARDD continues to implement its work through a legal lens to support the needs of vulnerable communities. This campaign will help in facilitating our work to resolve many of the legal challenges facing Syrian refugees in Jordan which will in turn enhance the level of protection available to them," she added.
On Sunday, the MoI and the UN Refugee Agency (UNHCR) announced the launch of a regularisation campaign to run through September 2018, with the aim of encouraging Syrians living informally in urban areas to regularise their status in accordance with the provisions of the Jordanian law, therefore preventing any problem related to their legal status in the Kingdom.
Out of the 1.4 million Syrians living in Jordan, some 655,624 are refugees registered with the UNHCR, 80 per cent of whom live in host communities, according to the latest UNHCR figures.
When crossing the border into Jordan, Syrians — refugees and non-refugees — are normally required to go through the Urban Verification Exercise (UVE) to register in host communities. Within the UVE, all Syrian nationals are required to present themselves to local police stations to obtain new biometric MoI service cards and confirm their place of residence.
As of December 2017, 403,332 refugees were registered through the UVE, according to a report by the Jordan INGO Forum, which showed that an estimated 110,331 Syrian refugees had not yet completed or were unable to meet the requirements to update their government registration.
Besides, a large number of refugees who left the camps to live in host communities have gone out of the official loop, failing to declare and clarify their new situation.
These trends have generated a number of problems, mostly in these populations' access to key services, according to the UNHCR.
A mother of four, Lana (name was changed to ensure her anonymity) crossed the border five years ago, following the death of her husband at the onset of the Syrian civil war.
"I stay inside the house as much as possible, and, when I do leave the house, I only go to the nearby areas, never leaving the neighbourhood," she said, adding "I forbid my children from speaking to people they do not know, as I am scared they would be questioned and reveal our situation, even inadvertently."
The woman lives with her four children, aged 6,8, 10 and 12 years old, in a one room apartment in Amman's Jabal Al Nuzha neighbourhood.
"I am always scared of people asking questions and finding out about our situation," Lana explained, noting that she has faced many problems in cases of medical emergencies and social protection. Meanwhile, her four children have been out of school since their entry into the Kingdom in 2013.
In a recent survey titled "7 years into exile: How urban Syrian refugees, vulnerable Jordanians and other refugees in Jordan are being impacted by the Syria crisis", the NGO CARE pointed out to the deteriorating living conditions of Syrian refugees in urban settings.
The study showed that almost a quarter of Syrian refugees shared their accommodation with other families, increasing the risks of domestic and gender based violence while 41 per cent of them reported living in accommodation that lack ventilation or privacy, are damp, have leaking walls or poor hygiene conditions
"Over the past few years, we have seen how refugees living in the camps have moved to urban areas for different reasons without following the available regular channels. Living without updated documentation in urban areas has limited the access of this population to key services such as healthcare," said Stefano Severe, UNHCR Representative in Jordan.
"By rectifying their status, Syrian refugees in Jordan will be able to benefit from the protection and services provided by UNHCR and its partners in the country, improving their lives, while also being able to stay formally in urban areas," he added.
"This will not only prevent any future legal problem related to their legal status in the Kingdom, but also help them access key services such as healthcare, education and access to the labour market," an official at UNHCR said, adding that the step will also help them access cash assistance available for vulnerable refugee populations.
In order to benefit from this campaign, Syrian refugees in Jordan are called to approach the UNHCR offices in urban areas (Irbid, Mafraq or Amman) or any UNHCR Helpdesk across the country.
Free of charge, the registration process will allow Syrian refugees to finalise the regularisation process and obtain an updated MoI service card from the nearest police station.
UNHCR offices and Helpline (064008000) remain available during the upcoming seven months to provide all the needed information to Syrian refugees in Jordan who can benefit from this campaign, a statement by UNHCR said.
Related Articles
Mar 04,2018
AMMAN — The Ministry of Interior and the UN Refugee Agency ( UNHCR) on Sunday launched a new exercise to formalise the status of Syrian refu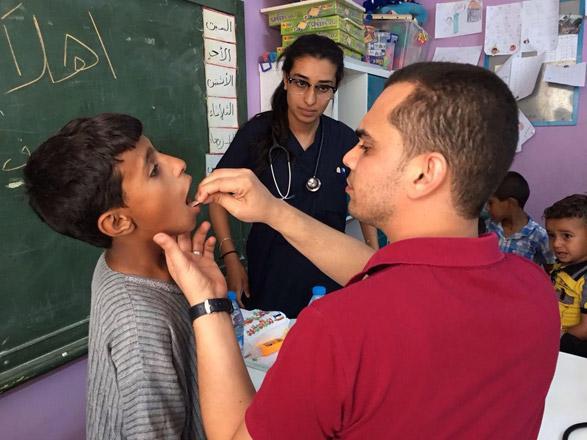 Apr 02,2018
AMMAN — A publication by Human Rights Watch (HRW) has claimed that the campaign recently launched by the Ministry of Interior in collaborati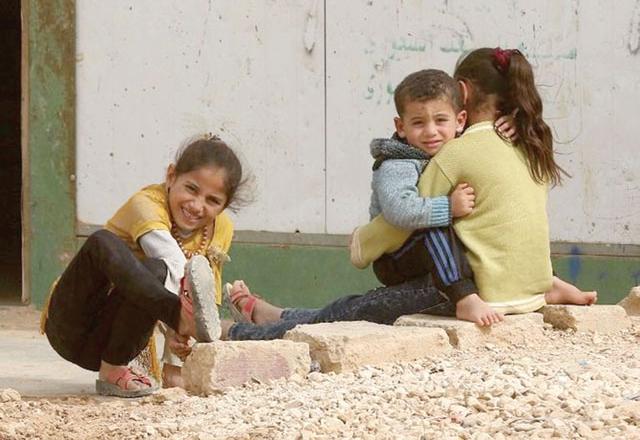 Oct 03,2018
AMMAN — As the 73rd Session of the UN General Assembly continues its meetings in New York, humanitarian actors working in Jordan on Monday i