You are here
Sit-in planned outside Parliament to demand abolition of Article 308
'We cannot tolerate any exceptions when a crime is committed against children'
By Rana Husseini - Jul 31,2017 - Last updated at Jul 31,2017
Women activists and civil society groups will stage a sit-in in front of Parliament on Tuesday (File photo)
AMMAN — Women activists and civil society groups said they will stage a sit-in in front of Parliament today to reiterate their demands for the complete abolition of controversial Article 308.
Article 308, which is scheduled to be debated today by the Lower House members, allows sexual assault perpetrators to escape punishment if they marry their victims.
A Royal committee had suggested abolishing the article in February and the government endorsed the decision shortly afterwards.
However, during two Lower House sessions held on Sunday, several lawmakers suggested amending the article instead of scrapping it altogether.
They suggested allowing for exceptions in cases where a sexual assault is committed against individuals aged between 15 and 18 years old.
The proposed amendments would also narrow the cases under which the rapist could benefit from Article 308 to three cases, instead of 16 cases in the original Penal Code.
The new move on Monday forced Lower House Speaker Atef Tarawneh to postpone deliberation on the article until today "due to the huge numbers of suggestions and arguments to be presented by MPs".
Meanwhile, several women activists representing 63 local organisations took to social media to organise a campaign lobbying the Lower House to abolish Article 308, rather than adopt any amendments.
They also circulated an electronic petition calling for the cancelation of Article 308, which has so far been signed by around 5,000 people.
Secretary General of the Jordanian National Commission for Women, Salma Nims, one of dozens of activists who initiated the electronic campaign, said she will never back off from "civil society's demands to abolish the entire article".
"We started this campaign to express our rejection of any amendments to Article 308. We cannot accept any exceptions when a crime is committed against children," Nims told The Jordan Times.
But former Social Development Minister Reem Abu Hassan said she was against abolishing Article 308, noting she was instead in favour of amending it "to exempt cases of rape by coercion and force from benefiting from the option of marrying the victim to stay the [legal] proceedings."
"The option to marry the victim should be made available in cases where the element of consent is present, especially when there is pregnancy, in order to ensure that the child will be legitimate," Abu Hassan, also an activist, told The Jordan Times.
She added: "Since the Personal Status Law allows for the marriage of a 15-year-old, then that option of marriage is within the legal framework and it can legally be offered as an option."
"Amending the article will send a strong message that rape is not tolerated by law, but will also open the door for cases where consent is present — in cases of 15 to 18 year olds — to benefit from that option," Abu Hassan said.
Since abortion is illegal in Jordan, the former minister added, and DNA is "not sufficient on its own to ensure the proper lineage of the child born out of wedlock, then marriage is a guarantee of fulfilling the best interests of that child".
Meanwhile, Jerash Deputy Wafaa Bani Mustafa told The Jordan Times that she will fight under the Dome "to abolish this Article altogether".
"It has to be clear to everyone that we have to deal with minors who go through sexual assaults as victims, and not make them part of the problem; this will be the case if we allow victims aged 15 to 18 to marry their perpetrator to try to escape the bigger crime," the deputy said.
Bani Mustafa, a lawyer and an fighter for women's rights, said that MPs received an internal memo suggesting amending Article 308 to allow for exceptions in incidents of consensual sex and sexual molestation of victims aged between 15 and 18 years old.
She added that a third exception was proposed for anyone who "seduces a virgin over 18 years of age with the promise of marriage and caused her to lose her virginity".
"If a female virgin engages in consensual sex with the promise of marriage, and then files a rape case, the perpetrator will be pardoned, as stipulated in the amendment," the lawmaker explained.
"I cannot accept such exceptions, and I believe that some government officials expressed their support for the amendments, which is an indication that the government is not that serious about making the change," Bani Mustafa argued.
She added that "it is easier for the government to have these changes, because it helps avoid social and tribal issues that might occur, as well as the fact that the government will be responsible for providing social and psychological help for such victims if the assault does not end with marriage".
Several women activists met with members of the Lower House Legal Committee and other government officials on Monday to discuss the article before it is put for debate today, Nims said.
"We had an intense debate with individuals who were for and against the amendments, and we stood by our position for the abolition of the article," she told The Jordan Times.
Nims added that the women's movement will stage a sit-in before the session and will then attend the debate from the Lower House's balconies, "to declare our position and inform our lawmakers that this [the abolition of Article 308] is what is best for victims of sexual assaults in Jordan".
Related Articles
Aug 01,2017
AMMAN — Jordanian activists and MPs on Tuesday expressed their satisfaction with the Lower House's decision to abolish Article 308, which al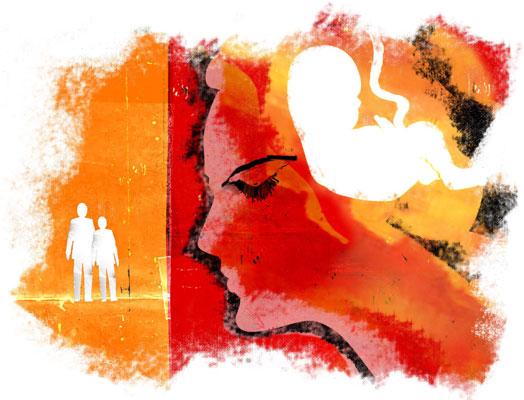 Nov 05,2017
AMMAN — Women activists and representatives from the civil society on Sunday released a position paper that offers more solutions for victim
Aug 01,2017
AMMAN — In a historic vote on Tuesday, the Lower House of Parliament decided to abolish the controversial Article 308 of the Penal Code that
Newsletter
Get top stories and blog posts emailed to you each day.