You are here
Senate president denounces Israeli attack on Jordanian field hospital in Gaza
By JT - Nov 17,2023 - Last updated at Nov 17,2023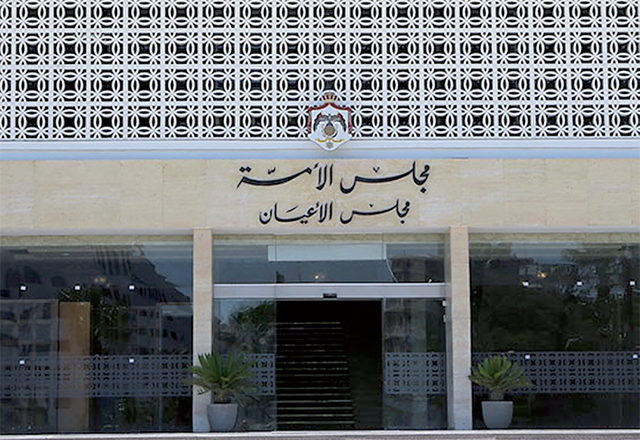 Senate President Faisal Fayez on Thursday condemned the Israeli attack on the Jordanian field hospital in Gaza (Petra photo)
AMMAN — Senate President Faisal Fayez on Thursday condemned the Israeli attack on the Jordanian field hospital in Gaza, which resulted in the injury of seven of its staff members.
Fayez stressed the moral and humanitarian responsibility of the international community, particularly countries supporting Israel, to hold Israel accountable and demand an immediate halt to its war crimes against children, women and civilians, the Jordan News Agency, Petra, reported.
He called for an end to the genocidal war waged by the Israeli occupation forces against the Palestinian people in Gaza and the West Bank.
The Senate president stressed that this "cowardly act" will not hinder Jordan from fulfilling its duty toward Palestinians, as the Kingdom has made "significant sacrifices" in defence of Palestine and the just cause of the Palestinian people.
Fayez urged the International Criminal Court to prosecute Israeli war criminals, strongly rejecting any justifications that may be put forward by Israel to justify its "criminal act" against the Jordanian field hospital in Gaza.
He noted that the Jordanian field hospital, established in the Gaza Strip in 2009 under the directives of His Majesty King Abdullah, will continue providing services to the people of Gaza despite the cowardly criminal act.
Fayez said that the international community's silence on the massacres and flagrant attacks that Israel has perpetrated against the Palestinian people since October 7 is a "disgrace to humanity."
"It is imperative to hold Israel accountable for its crimes."
Related Articles
Nov 17,2023
AMMAN — A historical analysis of the acts of "Zionist" groups and the occupation forces revealed a consistent pattern of attacks on hospital
Nov 23,2023
AMMAN — Senate President Faisal Fayez has hailed the ceasefire in Gaza as a" triumph for the Palestinian resistance and the Hamas movement w
Nov 15,2023
AMMAN — Senate President Faisal Fayez said that His Majesty King Abdullah, since the first day of the Israeli aggression on Gaza, has made w