You are here
Scholars delve into vegetation history of northeast Jordan
By Saeb Rawashdeh - Jan 03,2018 - Last updated at Jan 03,2018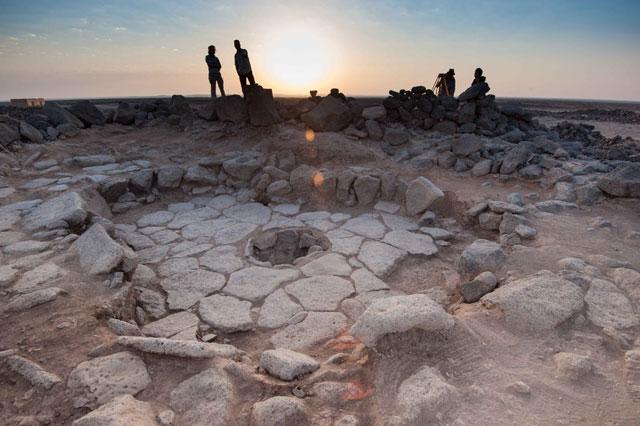 Shubayqa, a hunter-gatherer site, some 130km northeast of Amman (Photo courtesy of Shubayqa Archaeological project)
AMMAN — Excavations at Shubayqa 1 — a hunter-gatherer site dated to between 14,600 to 11,700 years old — by a team of archaeologists from the University of Copenhagen, in collaboration with the Department of Antiquities of Jordan, in 2012-2015 have recovered an "unparalleled" assemblage of ancient plant remains.
Extraordinary preservation conditions have conserved not only a large amount, but also a wide range of plant remains, said Amaia Arranz Otaegui, who received her PhD in archaeobotany from the University of the Basque Country, Spain.
With some exceptions, the preservation of plant remains at most Epipaleolithic sites is very limited (e.g. around 50 to 1000 seeds, fruits and nuts), Arranz Otaegui noted.
At Shubayqa 1, some130 km northeast of Amman, "we have recovered more than 60,000 plants from just two fireplaces", she said adding that researchers still "have to analyse more than 200 samples from other areas of the site, which means that this number will increase considerably in the near future".
The Shubayqa 1 archaeobotanical analysis has so far revealed plants that currently thrive in wetlands, fields, steppes and desert environments, she said.
"This suggests that the type of vegetation 14,600 years ago was more diverse than today, where only steppe and desert plants grow in the area," the archaeobotanist, who currently works as a postdoc at the University of Copenhagen, concluded.
"In the preliminary analyses we also realised that apart from wood charcoal and seeds, there were other types of remains that are not commonly found in other archaeological sites," she highlighted.
Comparing Shubayqa 1 with other Natufian sites in Jordan, Arranz Otaegui found some differences.
"The type of plant macro-remains found in archaeological sites commonly include wood charcoal, seeds, chaff, fruits and nuts," Otaegui said, " but in Shubayqa 1, we have identified the presence of tubers [i.e. underground storage organs], which are absent in other sites."
"We have often thought that tubers were exploited by hunter-gatherers as food, but it has not been possible to demonstrate this until now," she explained.
This is because tubers are very fragile and they must be recovered in a slightly different way compared to wood charcoal and seeds, according to the Spanish expert.
"In Shubayqa 1 we were lucky to find concentrations of tubers and we now can say that they were a rather important resource in the past,"Arranz Otaegui underlined.
"The Shubayqa 1 plant assemblage provides us not only with an unprecedented insight into the vegetation history of northeast Jordan during the late Pleistocene. It also gives us a rare glimpse of what plants people were using just before the emergence of plant cultivation during the early Neolithic," said project leader Tobias Richter, associate professor at the University of Copenhagen.
He added that "We plan to resume our excavations in the Qa' Shubayqa area in early 2018 to investigate another key site, called Shubayqa 6, which we found in 2012. This site is dated to the early Neolithic and by continuing our excavations here we hope to learn more about the earliest phase of plant cultivation and sedentarisation in this area," Richter explained.
"At the same time," he noted, "multiple associated studies and laboratory analyses are continuing in Copenhagen and at other research institutions on the material that has been recovered from Shubayqa, including the plant remains."
Related Articles
Sep 28,2017
AMMAN — By the end of the last Ice Age, hunter-gatherers in southwest Asia who belonged to the Natufian culture (12,500 to 9,500BC), establi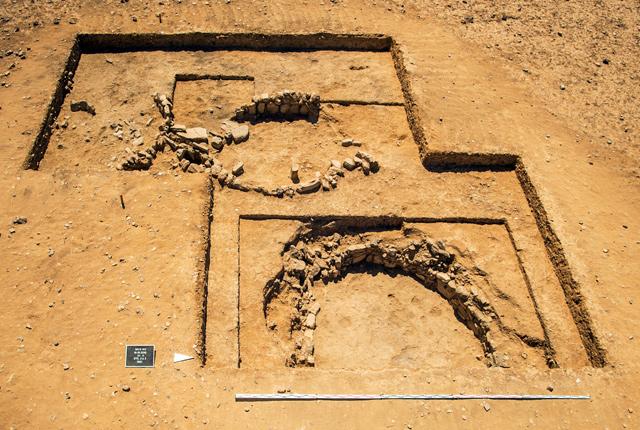 Aug 20,2018
AMMAN — Mushash 163, a relatively small settlement of about 70 x 50 m located some 40km east of Amman near the early Islamic site Qasr Musha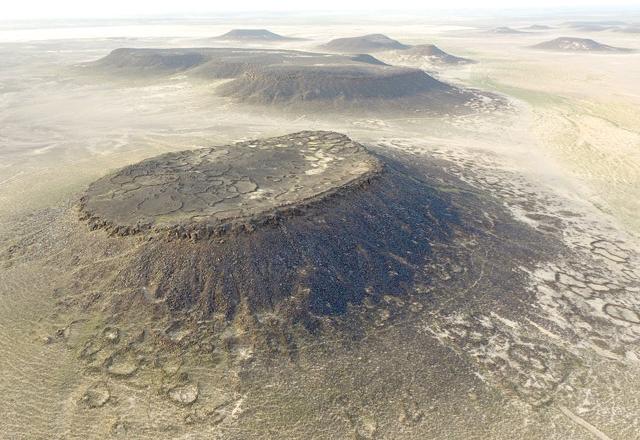 Jul 10,2017
AMMAN — After the sharp decrease of precipitation around 7000BC, all of the known large Neolithic sites such as Basta, near Pet
Newsletter
Get top stories and blog posts emailed to you each day.