You are here
Scholar focuses on pottery to get insight into ancient diet
Analysing residues preserved in ceramic can reveal what pots contained — archaeologist
By Saeb Rawashdeh - Sep 18,2019 - Last updated at Sep 18,2019
A large oval-shaped bowl excavated from a courtyard house in the Middle Islamic settlement in the Northwest Quarter of Jerash  (Photo courtesy of Danish-German Northwest Quarter Project)
AMMAN — Middle Islamic pottery is an understudied subject and until recently no comprehensive typology existed for pottery from this period, according to an American archaeologist.
"Oftentimes the focus has been put on settlement history during Antiquity and the Early Islamic period. Middle Islamic pottery was given much less attention, despite its widespread prevalence," said Alex Peterson, who received his PhD from Aarhus University in Denmark, in a recent e-mail interview with The Jordan Times.
During the Ayyubid-Mamluk period, the production of pottery was characterised by the co-existence of multiple producers or production groups, with some of them focusing on the manufacturing of specific vessel types, the archaeologist said.
"At the same time, ceramic production in this period appears to have been much decentralised," Peterson said, adding that it varied greatly from region to region.
Peterson and his colleagues are working towards improving the understanding of Middle Islamic pottery and what it can reveal about the diet of people and their daily life. For pottery analysis, the archaeologists have to rely on natural sciences.
"Analysing lipids and residues that are preserved in ceramic material can reveal what pots contained, and likewise investigate questions in regards to diet," Peterson noted, adding that at Jerash, the research team performed a preliminary analysis which revealed a rural diet consisting of grains and fruits.
"Meat was consumed only rarely. Such a diet was likely common at rural sites, such as Jerash was at the time," Peterson highlighted.
Regarding the probable origin of the wares, Peterson thinks there needs to be more academic discussion.
"Pottery still remains at an early stage of research and has only gotten more attention in the past decade," he said, adding that only a few scholars perform detailed, contextual analysis of the pottery, often working in different regions of Jordan.
"One thing that has become clear is how important it is to move past the meat and potatoes of ceramic analysis and typologies by examining how pottery is used in daily life," Peterson said.
Teaming up with natural science can help uncover additional information about diet and ceramic production networks, he said, adding that currently, more studies look at pottery in this way.
Related Articles
Nov 26,2018
AMMAN — A Danish-German project is attempting to address the problem of poorly-documented mediaeval material found at sites like Jerash with
Nov 12,2017
AMMAN — Although the focus of the archaeological research conducted in Jerash has been centred on the main road, the Danish-German Jerash No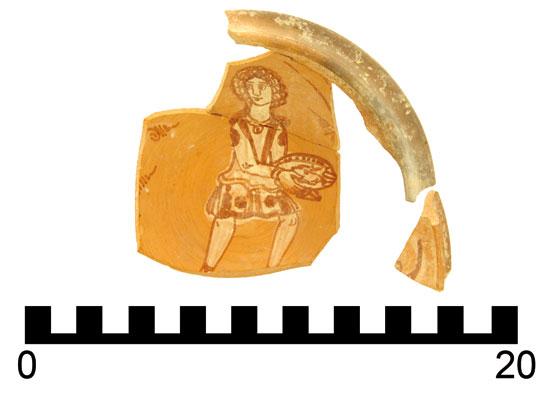 Sep 02,2020
AMMAN — From the Roman period to Early Islamic times, Jerash had a "strong and continuous" pottery production, according to two scholars who