You are here
Royal Court chief meets with dignitaries of Madaba
By JT - Sep 15,2023 - Last updated at Sep 15,2023
Royal Court Chief Yousef Issawi meets with notables and representatives from Madaba at the Royal Hashemite Court on Thursday (Petra photo)
AMMAN — Following His Majesty King Abdullah's visit to Madaba and Royal directives, Royal Court Chief and head of the follow-up committee for the implementation of Royal initiatives Yousef Issawi on Thursday met with notables and representatives from the governorate.
During the meeting, held at the Royal Hashemite Court and attended by Adviser to His Majesty for Tribal Affairs Atef Hajaya, Issawi said that King Abdullah continuously directs stakeholders to maintain communication with citizens across the country and listen to their demands, the Jordan News Agency, Petra, reported.
He highlighted several Royal initiative projects implemented in Madaba over the past years, covering a wide range of development and service sectors. Issawi stressed that Royal initiatives are ongoing, with a focus on productive and developmental projects that will create jobs for youth.
For their part, the representatives and notables from the governorate commended His Majesty's visit, accompanied by HRH Crown Prince Hussein, to Madaba to assess the governorate's needs, directing the concerned institutions to provide the necessary services.
They expressed appreciation for the Royal directives to develop a comprehensive plan to develop the tourism and agriculture sectors in Madaba.
The representatives also stressed the need to develop the education sector as well as renovate roads and water networks and support cooperative societies in the area.
Additionally, they called for supporting youth and women, establishing entertainment facilities and parks, activating the industrial estate and ensuring a fair distribution of development gains across all areas of the governorate.
At the end of the meeting, Issawi said that all demands and proposals will be added to the requirements presented during His Majesty's visit to the governorate before being forwarded to stakeholders for implementation.
Related Articles
Oct 26,2021
AMMAN — Upon directives of His Majesty King Abdullah, Royal Court Chief Yousef Issawi, head of the follow-up committee for the implementatio
May 07,2023
AMMAN — Following Royal directives, Royal Court Chief Yousef Issawi, who is also the head of the follow-up committee for the implementation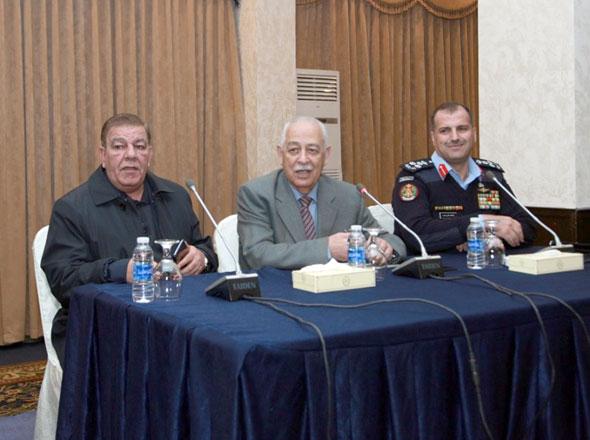 Dec 26,2019
AMMAN — Royal Court Chief Yousef Issawi on Thursday met with Balqa tribes in Amman, in implementation of His Majesty King Abdullah's directi