You are here
Ritz-Carlton Amman to host World Travel Awards in September
By Rayya Al Muheisen - Jun 07,2022 - Last updated at Jun 07,2022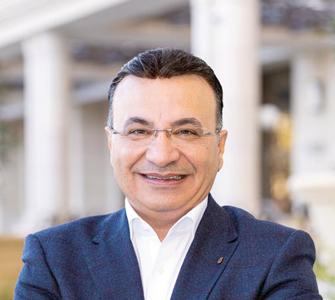 AMMAN — The Ritz-Carlton hotel in Amman will host World Travel Awards in September, hosting the top 500 representatives of global airlines and the hospitality sector.
It will be the first time Jordan hosts such a huge event, according to Tareq Derbas, general manager of the Ritz-Carlton, Amman.
"It will hopefully help our tourism sector get the global exposure needed," Derbas told The Jordan Times.
The Ritz-Carlton, Amman, one of the leading hotels in the region, caters to the "niche" market, Derbas said.
Derbas added that the hotel, in cooperation with the Ministry of Tourism and Antiquities and the Jordan Tourism Board, is promoting the Kingdom as a travel destination for "untouched markets", such as South America and Canada.
"The hotel has a direct and indirect contribution to the economy," Derbas added.
According to Derbas, the hotel has an investment volume that exceeds JD300 million. The hotel consists of two towers and has some unique features, which allows it to cater to the luxury market segment, he said.
He stated that the hotel provides 500 job opportunities, over 90 per cent of which are for Jordanians.
"Our recruiting approach does not rely on head-hunting; we recruited a lot of fresh graduates," said Derbas, noting that the hotel's workforce undertook intensive training courses.
"We invested a huge amount of money because we truly believe that Jordan has great potential," Derbas added.
He stated that Jordan has a presence when it comes to any tourism offering, from medical tourism, to heritage tourism, as well religious tourism, "and the cherry on top would be a top-notch luxury hotel for tourists to stay at".
Additionally, Jordan is the safest country in the region, said Derbas, who has over 27 years of experience in the hospitality industry.
"The vision of our late founder Tawfiq Fakhouri aligns with Jordan's National Tourism Strategy 2021-2025. Fakhouri believed in Jordan's great tourism potential," he said.
"We want the hotel's guests to have a delightful experience and leave the country with a positive impression about Jordan and Jordanians," Derbas said.
Related Articles
Jul 31,2023
Since opening its doors one year ago, The Ritz-Carlton, Amman has become one of the premier hospitality and leisure destinations in Jordan's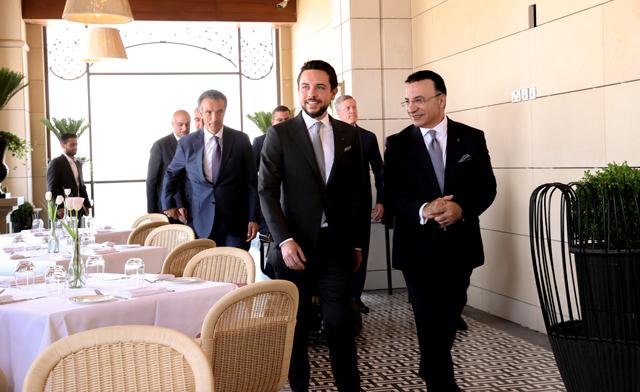 Jun 01,2022
AMMAN — Deputising for His Majesty King Abdullah, HRH Crown Prince Hussein on Tuesday inaugurated The Ritz-Carlton hotel in Amman, a project
Oct 08,2022
Excitement is building as World Travel Awards (WTA) prepares to host its Middle East Gala Ceremony 2022 at The Ritz-Carlton, Amman.