You are here
Ramadan spending brings relief to shop owners
By Maria Weldali - Mar 25,2023 - Last updated at Mar 25,2023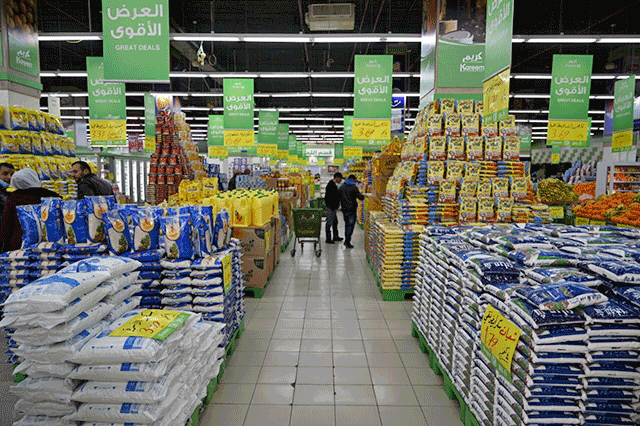 There has been a surge in consumer spending during the first days of the holy month of Ramadan, according to a sector representative (File photo)
AMMAN — There has been a surge in consumer spending during the first days of the holy month of Ramadan, as salary disbursements fell within the same period, according to Asad Qawasmi, the clothing, footwear and jewellery sector representative at the Jordan Chamber of Commerce (JCC).
"The local market achieved higher sales and people being paid their salaries contributed to the boost in the footfall of consumers," he told The Jordan Times.
According to Qawasmi, such shopping activity is "much needed" as local businesses have complained about the continuous weak purchasing power and cash flow in the most recent period.
People now are primarily buying basic food items and Ramadan sweets. Shopping for clothes is expected to increase as Eid Al Fitr approaches, he said.
"Ramadan has become like any other season during which a surge in consumer spending is expected," Waleed Ali, a supermarket owner, told The Jordan Times on Saturday, noting that people are mainly buying staple food in supermarkets, shopping malls and supermarkets,"
Sales have at least increased by around 30 per cent during the first three days of Ramadan, he added.
Anas Rateb, an accountant at a budget-friendly restaurant in Amman, told The Jordan Times that "a positive side of Ramadan is higher food consumption." For iftar, people add more food options, and many restaurants remain open until four to five in the morning, he said.
Ramadan is a season during which people visit their families and friends, and is a time when people exchange various gifts, from crescent decorations to sweets, according to Masoud Nasser, a chocolate shop owner.
Nasser added that "during the holy month, sales of chocolate boxes and gifts increase between 40 and 45 per cent".
Newsletter
Get top stories and blog posts emailed to you each day.