You are here
Proposed amendments to cyber crime law trigger public debate
By Sawsan Tabazah - Nov 03,2017 - Last updated at Nov 03,2017
AMMAN — While the proposed amendment of the cyber crimes law sparked public debates, Legislation and Opinion Bureau President Nofan Ajarmeh on Tuesday said that the draft aims to "organise freedoms, and not to restrict them".

During a panel discussion titled "Cyber crimes law amendments towards controlling definitions and protecting girls' and women's rights" organised by the Sisterhood Is Global Institute (SIGI), Ajarmeh claimed that the debate was fuelled by "misinformed people" who criticised it without reading.
Many citizens claimed that the draft, published in late September to reflect the public's opinion about the amendments, restricts freedom of expression, which is a right assured by the constitution.
Ajarmerh explained that the legislative amendments included intensifying jail terms and fines for those convicted of online fraud, hacking, financial crimes, identity theft or defamation.
The (Information Systems Crime Law of 2010) amendments also penalised sending or sharing content with hate speech.
The by-law defined hate speech as "any speech or action stirring religious, sectarian, racial or ethnic divisions, tension or discrimination between individuals or groups".
Asma Khader, SIGI's CEO, said that the fine line between practising freedom of speech and hate speech has led to the "abuse of freedom of expression" and criticism on social media, noting that opinions that rely on facts and figures cannot be considered hate speech.
Khader said that the amendments were pro-women rights since they protect females from blackmailing attempts using personal photos or information obtained through personal relationships. She said that such cases have deprived many girls from their right to education or caused family tensions including murder.
"Women and children need care more than any other member of society," Ajarmeh noted.
The by-law aims to protect people's privacy and to intensify penalties for criminals who exploit minors and females, he added.
However, the criminalisation of sharing or posting content that contains verbal abuse via social media, websites or applications has piqued the public's interest.
Bar association president Mazen Irsheidat told The Jordan Times over the phone that the semantics used in the draft will only "fill courts with more cases and open wider room for judicial interpretation".
"People should be responsible in practising their freedom by expressing constructive and objective criticism but we should not criminalise its misuse," Irsheidat said.
Naeem Taher, a human rights activist, said that journalists will be impacted by the draft since it will restrict their freedom to work.
The Public Security Department's anticybercrime unit in 2016 dealt with 3,800 crimes, 2,250 of which were referred to court, with cases inclusive of electronic blackmail, website hacking, stealing electronic data and defamation
The Centre for Defending Freedom of Journalists (CDFJ) earlier this year had urged the government to engage with experts and civil society representatives before moving forward with any legislation related to social media and hate speech.
The CDFJ also launched a campaign in March calling for the cancelation of Article 11 of the Electronic Crime Law under the title "#Talking_is_not_a_crime".
The campaign aimed at raising awareness of the restrictions on freedom of expression and the media, since it legalises the suspension and detention of reporters, journalists and social media activists over their work.
Related Articles
Jan 11,2017
AMMAN — The Centre for Defending Freedom of Journalists (CDFJ) on Wednesday urged the government to engage with experts and civil society re
Mar 05,2016
AMMAN — The Centre for Defending the Freedom of Journalists (CDFJ) said on Saturday it has launched a campaign to call for cancelling Articl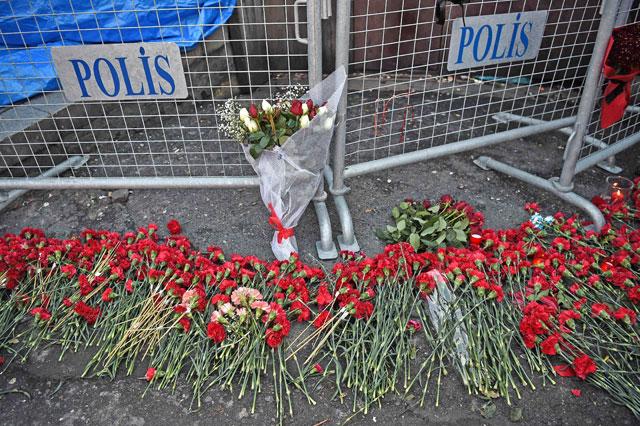 Jan 09,2017
AMMAN — Jordanian social and political activists on Monday criticised potential government plans to draft a law to specifically combat hate
Newsletter
Get top stories and blog posts emailed to you each day.