You are here
Primary healthcare crucial in epidemic prevention — Hawari
By JT - Sep 22,2023 - Last updated at Sep 22,2023
Health Minister Feras Hawari speaks during a meeting on pandemic prevention, preparedness and response within the health activities of the high-level week of the 78th Session of the UN General Assembly in New York on Wednesday (Petra photo)
AMMAN — Jordan is committed to preventing, preparing for, and responding to pandemics through a comprehensive, collaborative approach that relies on global cooperation, Health Minister Feras Hawari said on Wednesday.
Hawari made his remarks while participating in a meeting on pandemic prevention, preparedness and response within the health activities of the high-level week of the 78th Session of the UN General Assembly, currently being held in New York, the Jordan News Agency, Petra, reported.
The minister emphasised the importance of continuing to support countries with additional and sustainable resources, especially those burdened by numerous crises and challenges, in line with the motto "No one will be safe until everyone is safe".
The minister highlighted primary healthcare's importance and crucial role in epidemic prevention, preparedness and response, focusing on comprehensive health coverage and prioritising basic health services and mental health.
Hawari added that the Jordanian government acknowledges the increasing pace of the emergence and re-emergence of diseases worldwide, which may escalate into a pandemic, and noted that health is a precondition, result, and indicator of the economic, social, and environmental dimensions of sustainable development.
Hawari said that Jordan's experience in responding to the COVID-19 pandemic, in close collaboration with all stakeholders and UN organisations, has proven its "effectiveness" internationally.
The minister said the achievements of the Kingdom during this experience resulted in the establishment of a national committee dedicated to developing diagnostic and treatment protocols.
The country also focused on building genetic sequencing capabilities within its borders and expanding hospital capacity by building and equipping field hospitals to meet the growing healthcare demands, Hawari said.
Hawari also said that Jordan has been at the forefront of countries providing various types of COVID-19 vaccines to its entire population, noting that it also developed an e-platform dedicated to vaccine distribution and was the first country to provide these vaccines to refugees.
Hawari emphasised the significance of being well-prepared for potential influenza pandemics and underscored Jordan's ongoing commitment to enhancing surveillance systems for both seasonal influenza and other respiratory viruses that have the potential to cause widespread outbreaks.
Related Articles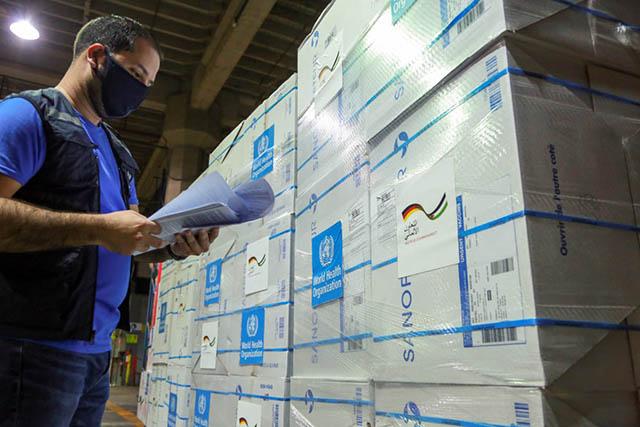 Oct 21,2021
AMMAN — The Federal Republic of Germany has donated 78,000 doses of quadrivalent influenza seasonal vaccine to the Ministry of Health throug
Oct 10,2022
AMMAN — Health Minister Feras Al Hawari on Monday participated in the 69th session of the World Health Organisation (WHO) Regional Committee
Nov 02,2020
AMMAN — Under the "Jordan Health Programme for Syrian Refugees and Vulnerable Jordanians", the European Union (EU) has committed €43 million
Newsletter
Get top stories and blog posts emailed to you each day.