You are here
Parliament ordinary session prorogued as of May 12
Around 10 draft laws were passed during 16 meetings House held from March 1 to April 26
By JT - May 03,2018 - Last updated at May 03,2018
AMMAN — A Royal Decree was issued on Wednesday, proroguing the Parliament's second ordinary session as of May 12, a statement from the Royal Court said.
Under Article 34 of the Constitution, the King has the power to convene, inaugurate, adjourn and prorogue the Parliament.
His Majesty King Abdullah inaugurated the 18th Parliament second ordinary session on November 12 with a Speech from the Throne.
During the second ordinary session, the two Houses of Parliament passed the 2018 state budget and budgets of independent government units laws and a number of other key laws.
The two chambers met in two joint sessions during the second session to resolve their disputes over a number of laws.
The Lower House said it had convened in 34 sessions from November 12, 2017, till February 28, 2018, 27 of which were on legislative matters while the remaining seven were dedicated to oversight on government's performance. The chamber said that it has endorsed a total of 20 bills during that period.
Around 10 laws were passed during the 16 meetings the House held from March 1 to April 26.
On January 23, the House held a special oversight session to discuss price and tax hikes which saw a number of MPs criticising the public economic policies with some requesting a vote of no confidence in Prime Minister Hani Mulki's government, which was held on February 18.
A total of 67 deputies voted "yea" for granting confidence to the government, while 49 withheld confidence and 8 abstained. A total of 122 deputies out of the 130-seat Lower House attended the session.
MPs suggested changes to major laws during the second ordinary session, including the Income Tax Law and the Social Security Corporation Law.
A new tax law has been drafted and will be examined by the Cabinet, reportedly to be submitted to the Parliament during an expected extraordinary session.
Related Articles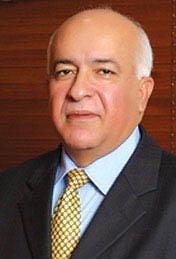 May 06,2017
AMMAN — The Parliament's upcoming extraordinary session will address a set of key regulations aimed at enhancing societal security and
May 03,2018
AMMAN — The Senate on Thursday endorsed the 2018 Insolvency Law and the 2017 amendments to the Customs Law, as referred from the Lower
Nov 11,2017
AMMAN — His Majesty King Abdullah on Sunday is scheduled to open the Parliament's second ordinary session, where he will deliver the Speech
Newsletter
Get top stories and blog posts emailed to you each day.