You are here
Organisers hope Amman Design Week will 'revive the city's atmosphere'
'Event promotes Kingdom as hub of design, creativity and modern Arab culture'
By Suzanna Goussous - Aug 31,2016 - Last updated at Aug 31,2016
During the Amman Design Week, which opens today, workshops, talks and exhibitions will be held at the Ras Al Ain Gallery's Hangar, the Jordan Museum and the Raghadan Tourist Terminal (Photo by Suzanna Goussous)
AMMAN — Local and international designers will showcase their work and "revive the city's atmosphere" during Amman Design Week (ADW), which opens on Thursday, organisers said on Wednesday. Workshops, talks and exhibitions will be held at the Ras Al Ain Gallery's Hangar, the Jordan Museum and the Raghadan Tourist Terminal until September 9.
During a press tour, organisers said the exhibitions would feature designers from Jordan, Lebanon, the UAE, Bahrain, Kuwait, Syria, Palestine, Iraq and Morocco, with some collaborating designers from the US and Norway.
Women from Ghor Al Safi, Iraq Al Amir, Amman and Irbid will also display their work.
Architect Sahel Al Hiyari, who curated the Hangar Exhibition, said designs made by hand from recycled materials would be showcased.
Designers have been preparing for the event for three or four months, said sculptor Katia Tal, whose work will be featured at the Hangar Exhibition.
"This is an event that is happening in Jordan for the first time. As designers, we are proud to be part of a platform that presents local talent. Everyone wanted to do something to show their skills," Tal told The Jordan Times.
"I pushed it to the last breath. It was a wonderful experience. The strategy I used was different because I am a sculptor, but I worked with ceramics for the design week," she said.
"I lifted up the technique. It was a mixture of manual work and technology."
The design week will place a spotlight on the Kingdom as a hub of design, creativity and modern Arab culture, according to organisers.
Rana Beiruti, ADW co-director, said a year and a half of preparation has gone into the event.
"We started with very intensive research, met with a lot of people around the city, designers, educators, institutions, researchers and the general public to get a sense of what we should do," Beiruti told The Jordan Times.
"The vision is ultimately to provide educational opportunities for designers and have them meet each other and collaborate," she added.
In the Hangar Exhibition, around 45 designs will be showcased, Beiruti said, including fashion and graphic design.
At the Jordan Museum, 10 designers will present their prototypes, including robots, 3D-printing and modelling.
The crafts district at the Raghadan Tourist Terminal will highlight the offerings of local artists, designers and women from rural areas like Iraq Al Amir, according to Beiruti.
Activities will run from 11am to 9pm daily throughout the nine-day event. More information is available on the website: www.ammandesignweek.com.
Related Articles
Oct 05,2017
AMMAN — Her Majesty Queen Rania on Wednesday launched the 2nd annual edition of Amman Design Week (ADW), which for this year focuses on incr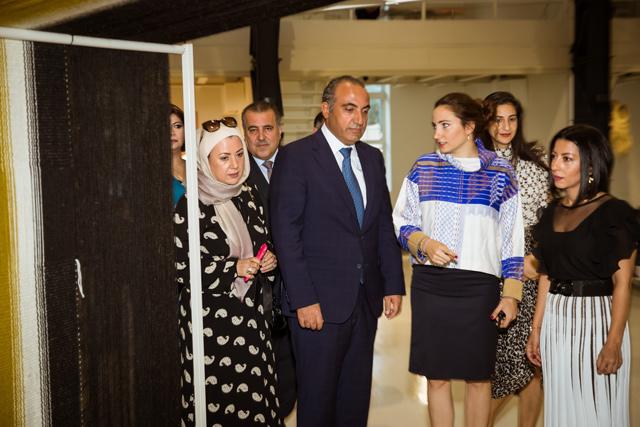 Oct 03,2019
AMMAN — Deputising for Her Majesty Queen Rania, Amman Mayor Yousef Shawarbeh launched the third edition of Amman Design Week (ADW) on Wednes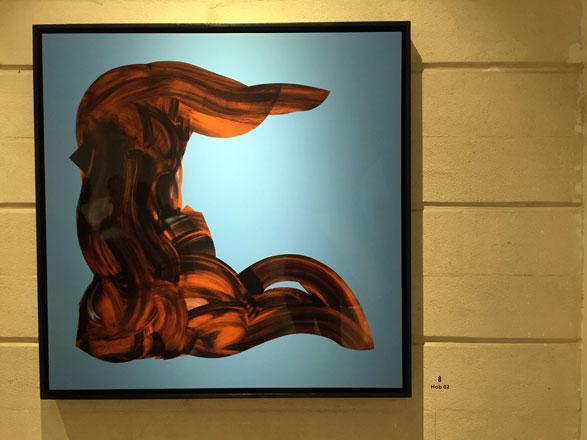 Sep 04,2016
AMMAN — Algerian artist Hamza Bounoua, who is exhibiting at Amman Design Week (ADW), says he creates art from letters to communicate his cul