You are here
Official warns against spread of e-cigarettes, vapes among underage students
'They are not healthier than tobacco, nor acceptable to use in public'
By Maram Kayed - May 06,2019 - Last updated at May 06,2019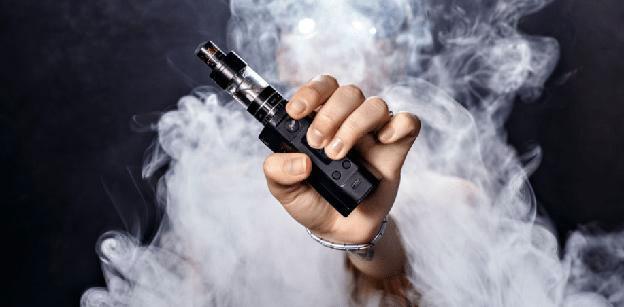 The licensing of vapes and e-cigarettes has triggered the alarm in Jordan (JT file photo)
AMMAN — The licensing of electronic cigarettes and vapes with a 200 per cent tax drew mixed reactions from citizens and experts over the past few days.
Up until the government announced in its official gazette last Wednesday that importing and selling electronic cigarettes is no longer prohibited, black market dealers sold them for five times their original price, according to Income and Sales Tax Department Director General Hussam Abu Ali.
In an interview with the Jordanian Television programme "Sixty Minutes", Abu Ali said that "even with the 200 per cent tax, electronic cigarettes and vapes will be sold cheaper than they were by smugglers and unauthorised sellers".
His remarks evoked conflicting reactions from those who commended a high tax rate on what they called "destructive devices" and those who questioned the government's intentions behind the decision.
"If you ask me, I think vapes should not be licensed at all, but if they have to be, 200 per cent is appropriate," Tweeted Ali Ridwan.
"Seeing kids under 18 smoking these things [vapes] is such a disturbing sight. The government should not only impose high taxes but also set severe punishments on anyone who sells them to minors," commented a citizen under a pseudonym on a Facebook post regarding the licensing news.
Others thought the government is "trying to profit" off a widespread phenomenon.
"A lot of people are trying to quit smoking by switching from cigarettes to electronic cigarettes to gradually phase out the addiction," pointed out Loai Abu Samra, an owner of an "all-a-smoker-needs" shop.
Abu Samra, who sells everything from normal cigarettes to vape "juice", told The Jordan Times he thinks the government should make the electronic smoking devices cheaper than normal cigarettes because they are "less harmful".
He added, "people will not buy vape juice for JD45 when they can buy a normal cigarette pack for JD2.5".
However, his claims of electronic cigarettes being "less harmful" than tobacco cigarettes has been countered by numerous experts, most recently by the head of consumer protection, Mohammed Obeidat.
Obeidat said in a recent statement around the time the licensing of the electronic smoking devices was surfacing earlier this month that the marketing of electronic cigarettes as a "healthy alternative" for nicotine cigarettes is "a mere sales ruse".
He added that "medical research has proven that they are just as harmful and cancerous as normal cigarettes... and the government should have strongly fought their licensing".
The consumer protection president also pointed to the widespread use of these devices by students aged 12-18, and he urged the Ministry of Education to follow up on the emerging phenomenon.
The pro-electronic-cigarette versus the non-electronic cigarette debate comes a few months after the World Health Organisation classified Jordan as the country with the highest percentage of smokers in the region, and the second in the world.
In previous remarks to The Jordan Times, the UN's humanitarian coordinator in Jordan, Anders Pedersen, said the country needs "more than just regulations to counter smoking. It needs social mobilisation that understands that smoking is a thing of the past".
Some citizens are working on changing the social norms of smoking, such as Tala Siraj, the founder of the famous lifestyle blog called "Amman Street Fashion".
With almost half-a-million followers, Siraj urges her followers to respond with "yes" if someone asks them "Do you mind if I light a cigarette?"
She said in an Instagram post: "We cannot preserve this culture of letting people smoke whenever and wherever. We need to speak up."
As for Randa Sweilem, a student at the University of Jordan, telling her professor to stop smoking his electric vape in class was "the bravest thing" she ever did to counter smoking culture.
"He would smoke his vape in class because he 'these are not cigarettes so it is okay to smoke them in public'. I thought it was inappropriate and unhealthy so I told him it bothers me just as smoking does so he had to stop."
Newsletter
Get top stories and blog posts emailed to you each day.