You are here
New digital platform offers lifeline for deaf community in Jordan
By Rayya Al Muheisen - Sep 20,2023 - Last updated at Sep 24,2023
Participants during the launch of the Masmou3 digital platform at Marsam Um Janin in Jabal Luweibdeh on Tuesday (Photo courtesy of Amer Rabah)
AMMAN — A local initiative, Masmou3, is changing the online landscape for the deaf community in Jordan and calling for the integration of sign language in school curricula.
The initiative's new digital platform of the same name was unveiled on Tuesday at Marsam Um Janin in Jabal Luweibdeh. The platform is spearheaded by the creators of the short film "Sukoun", which features a lead character with a hearing impairment.
The platform aims to positively impact how the world interacts with the deaf community and advocate for significant changes in education and sports.
Masmou3 is Jordan's first and only digital platform created exclusively for the hearing-impaired. The initiative was launched in collaboration with the British Council and the Prince Ali Club for the Deaf.
The concept for the Masmou3 platform originated from the awareness campaign surrounding the short film "Sukoun." The film portrays the personal journey of "Hind", a talented karate champion with a hearing impairment, played by the 11-year-old deaf actress Malak Nusair.
Batool Ibrahim, one of Masmou3's founders, told The Jordan Times that the short film sheds light on the challenges faced by hearing-impaired athletes, who often experience marginalisation and separation in the world of sports.
Ibrahim explained that Masmou3 is not just a platform; it's a lifeline for the deaf community.
"This platform provides a unique opportunity for hearing-impaired individuals to access a wide range of content in Arabic Sign Language, covering topics that span from cooking to beauty, health and life coaching," Ibrahim said.
The platform boasts a team of 15 volunteers who double as content creators.
"The volunteers come from diverse backgrounds, each bringing their own expertise and interests to the table," Ibrahim said. "What's truly remarkable is that these content creators are either hearing-impaired themselves, proficient sign language translators, or individuals with a deep understanding of sign language."
Ibrahim added that Masmou3 recognises that access to information and entertainment is a fundamental right for everyone.
By providing content in Arabic Sign Language, the platform is breaking down communication barriers that have long hindered the hearing-impaired from fully participating in the digital age, Ibrahim said.
"The platform is a powerful voice in calling for the integration of sign language into school curricula, a move that would further break down communication barriers from a young age," Ibrahim said.
Related Articles
Jul 26,2021
AMMAN — HH Prince Mired, president of the Higher Council for the Rights of Persons with Disabilities (HCD), on Monday discussed with the Jor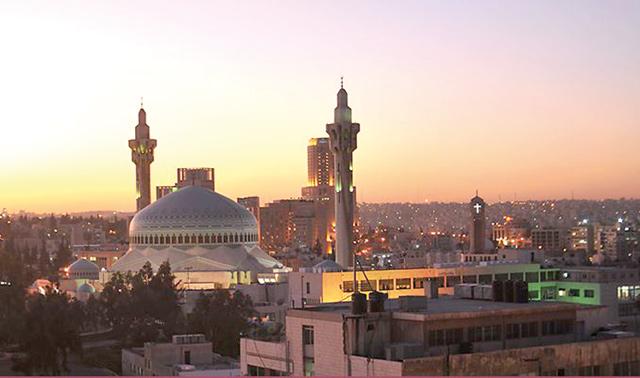 Jan 14,2019
IRBID — For the first time in Jordan, a mosque held a sign-language translated Friday sermon (or khutba), allowing the deaf and mute communi
Sep 25,2017
AMMAN — In light of the high illiteracy rates globally and regionally among deaf people, a Jordanian programmer has invested his passion in