You are here
NASA chief lands in Jordan to promote mission to Mars
By JT - Jun 09,2016 - Last updated at Jun 09,2016
NASA Chief Charles F. Bolden with Jordanian students at the King Hussein Business Park in Amman on Thursday (Photo courtesy of US embassy)
AMMAN — The head of the US National Aeronautics and Space Administration (NASA) told Jordanian space enthusiasts about a planned mission to Mars in a speech in Amman on Thursday.
Charles F. Bolden, who met with His Majesty King Abdullah and HRH Crown Prince Hussein a day earlier, addressed a packed auditorium during the first ever visit of a NASA chief to Jordan, a US embassy statement said.
US Ambassador to Jordan Alice G. Wells, Deputy Prime Minister for Services and Education Minister Mohammad Thneibat and Higher Education Minister Wajih Owais attended the talk, along with teachers and students, the statement said.
Bolden said "Humanity's Journey to Mars", planned for the 2030s, would only be possible with global partners, adding that young people will play an important role.
NASA has an International Internship Programme with Jordan, the first Arab country to have such an agreement with the space agency, he noted.
Currently, work is under way to build the Space Launch System rocket and Orion spacecraft, as well as robots, in order to reach the goal of bringing humans to Mars, Bolden told the audience.
"Beyond technical milestones, the baton NASA has to pass is inspiration. We're using the inspiration of our many missions to inspire the next generation and engage people around the world," the embassy statement quoted him as saying.
NASA also collaborates with other nations in the fields of science, technology and aeronautics, the agency chief explained.
While in Amman, Bolden met with Jordanian students who travelled to California and worked at NASA's Ames Research Centre through NASA's International Internship Programme in 2014 and 2015, and interns travelling to NASA this summer under the same programme.
In Amman, Bolden also met Jordanian students involved in the NASA-led Global Learning and Observations to Benefit the Environment.
The international science and education programme provides students and the public worldwide with the opportunity to participate in data collection and the scientific process, the statement said.
Students convened at Al Jandaweel School in Amman to present the Earth science data are collecting and analysing, which contributes to a shared understanding of the Earth system and global environment.
The NASA chief and Wells are also scheduled to meet with HRH Princess Sumaya at the Royal Scientific Society to discuss scientific collaboration and support for Jordan's hosting of the World Science Forum in 2017, the statement added.
Related Articles
Jun 09,2016
AMMAN — His Majesty King Abdullah on Wednesday met with the Administrator of the National Aeronautics and Space Administration (NASA) Maj.
May 07,2017
AMMAN — The Crown Prince Foundation (CPF) on Saturday announced the admission of four new students at NASA's Ames Research Centre in the US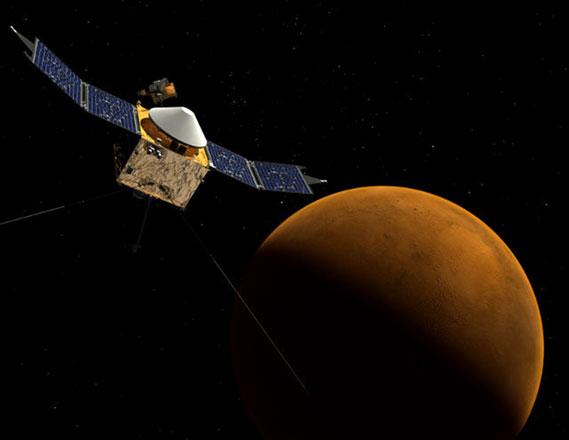 Oct 11,2015
MIAMI — In the Hollywood movie "The Martian" an American astronaut survives on Mars against all odds, but in reality NASA admits that huge o