You are here
Mamoul, chocolate in demand as Eid nears
By Muath Freij - Jul 26,2014 - Last updated at Jul 26,2014
AMMAN – With the approach of the Eid Al Fitr holiday, consumers' demand for sweets, especially mamoul and chocolate, has increased significantly.
Mahmoud Kanaan, an employee at a sweets shop in the upscale neighbourhood of Sweifieh, said the demand for mamoul, the sweet cake stuffed with date paste or nuts and traditionally offered to guests with coffee during Eid, has skyrocketed.
"The demand for mamoul surges by 500 per cent during the holiday because it is a must-buy sweet in Eid," he told The Jordan Times at the store on Saturday.
He noted that people like to have it when they drink the black cardamom-flavoured Arabic coffee, known as "sada", which is also a staple of Eid.
"In the last 10 days of Ramadan, customers start ordering their favourite kinds of mamoul and they come to pick up their orders two days ahead of the holiday," he added.
Eid Al Fitr, the Muslim feast marking the end of Ramadan, is expected next Monday or Tuesday with the start of Shawwal, the 10th month of the Islamic lunar calendar.
Ala Barakat, the director of a popular chocolate gallery in Amman, said the demand for chocolate rises in the Eid holiday compared to other occasions.
"The demand increases by 60 per cent during these days, so we increase our working hours. We normally work from 10am to 9pm, while on Ramadan days we are open until 2am," he told The Jordan Times as he decorated his store.
He noted that the number of customers rises after iftar.
Raed Hamada, president of the Jordan Association for Restaurant and Sweets Shops Owners, said the demand for sweets is as high as last year.
"Jordan witnessed growth in the number of residents as a great number of Syrians moved to the Kingdom and this contributed to an increase in the number of sweets stores," he told The Jordan Times.
"If a store received, for example, 100 clients during this period last year, this number did not change this year due to the growing number of sweets stores," Hamada added.
He expected consumers to spend more than JD1.7 million on sweets during these days, noting that they spent around JD10 million on sweets during Ramadan.
The number of restaurants, sweets shops and cafés in the Kingdom is nearly 15,000, around 1,200 of which are sweets stores, according to figures cited by Hamada in previous remarks to The Jordan Times.
Related Articles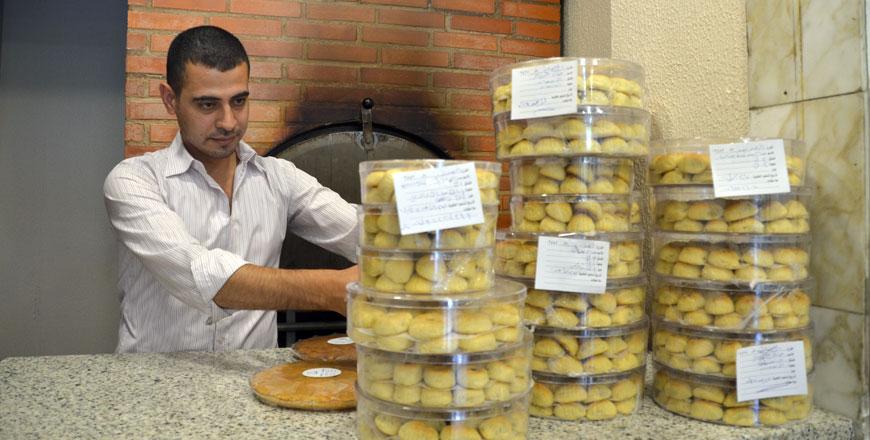 Jul 15,2015
AMMAN — Jordanians and guests are expected to spend up to JD4 million on sweets during Eid Al Fitr holiday, including some JD1.7 million on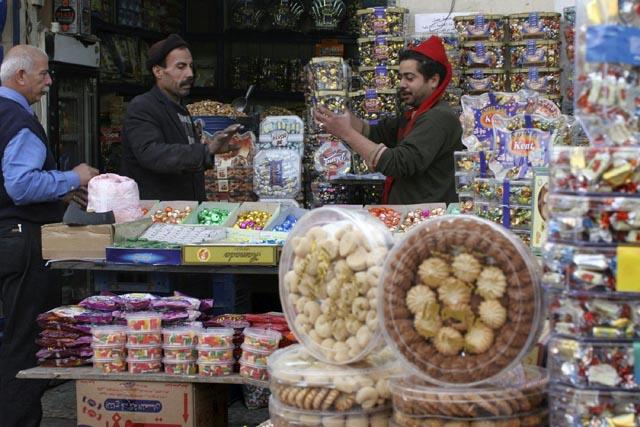 Jul 21,2014
The Greater Amman Municipality (GAM) on Monday began intensifying its inspection campaigns on sweets shops with the approach of Eid Al Fitr holiday.  
Sep 21,2015
AMMAN – Some people are set to give up some of their long-standing traditions on the week leading to Eid Al Adha, Muslims' bigge
Newsletter
Get top stories and blog posts emailed to you each day.