You are here
Looters robbing Jordan's cultural heritage, expert warns
By Saeb Rawashdeh - Jul 10,2016 - Last updated at Jul 10,2016
AMMAN — Besides the regional wars, another problem hindering the preservation of the Middle East's cultural heritage is the illicit trade in artefacts.
Morag Kersel has worked as a contractor with the cultural heritage office at the US Department of State, where her team monitored the import and export of antiquities through a series of bilateral agreements with various countries.
"I missed archaeology and the field so I went back to school for a PhD. I wrote my PhD from the University of Cambridge on the legal market for antiquities in Israel and whether a legal market contributes to or lessens the looting of archaeological sites, which supply the artefacts in the market," said Kersel from Chicago's DePaul University.
There are no typical routes of stolen Jordanian treasures, the scholar told The Jordan Times in a recent interview, which makes preventing artefact smuggling more difficult.
"It is hard to say exactly what is the typical route for illegally excavated archaeological materials, but in a recent seizure of a diplomatic vehicle at the bridge crossing between Jordan and Israel, border police found a stash of coins and statues, so that is one way — through diplomatic vehicles and pouches," she explained.
According to Kersel, greater resources should be dedicated to border and customs control, while the scholar praises the Department of Antiquities (DoA) for its efforts to safeguard Jordanian heritage.
"The DoA is doing the best that they can with limited financial resources and employees," she highlighted.
"They place guards at sites, erect fences and patrol areas, but there are too many sites across the country to monitor everything effectively."
Local communities must play a more active and constructive role to protect and conserve sites, the archaeologist noted.
In recent years, Kersel has worked on the Follow the Pots Project to determine the interconnectedness between looters, smugglers and purchasers of stolen artefacts.
"We have carried out four of five years of drone monitoring of the looted landscape at Ghor Fifa," she said, referring to a village in the southern Jordan Valley.
"Over those four years we have determined that looting continues at the site, although by all appearances there appears to be nothing left to loot."
The site is also affected by construction practices, Kersel added.
"We have a good level of documentation of the various changes to the landscape over time," she underlined.
Her team hopes to continue collaborating with the DoA and the Petra National Trust "to develop outreach awareness programmes aimed at school age kids on 'why looting stops us from learning'."
"As part of the larger Follow the Pots project, we also hope to investigate further why people want to 'own' Early Bronze Age pots from this landscape," the scholar said.
"We hope to carry out small scale excavations in order to test our working hypothesis that there are still untouched tombs at the site and that the site is worthy of future protection," Kersel added.
Related Articles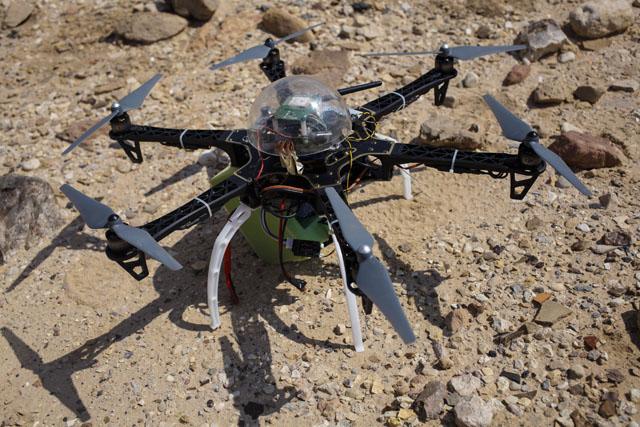 Apr 05,2015
At a sprawling Bronze Age cemetery in southern Jordan, archaeologists have developed a unique way of peering into the murky world of antiquities looting. 
Jun 15,2016
AMMAN — In less than two years, a team of archaeologists has amassed records for 90,000 Middle Eastern sites in an online database. The
Nov 30,2017
AMMAN — A new version of the Middle Eastern Geodatabase for Antiquities (MEGA) Jordan is under development to serve as a user-friendly web-b
Newsletter
Get top stories and blog posts emailed to you each day.