You are here
Long-awaited women shelter 'to open in May' — ministry
Building preparations in 'final stages' for women whose lives are in danger in 'family honour' cases
By Rana Husseini - Apr 11,2018 - Last updated at Apr 11,2018
AMMAN — Minister of Social Development Hala Lattouf on Wednesday said a building is currently being furnished to house women whose lives are in danger due to reasons related to "family honour".
"We are in the final stages of opening the first shelter for women whose lives are seriously threatened by their families," Lattouf said.
The minister told The Jordan Times that the building is expected to open in May and will be called "Amneh [safe] House" or "Guesthouse for Women's Recreation and Rehabilitation".
Around 30 women are currently in jail for indefinite periods without any charges in what is termed "protective custody" at the Jwaideh Women's Correctional and Rehabilitation Centre, said Raghda Azzeh, who will be the director of the guesthouse.
"We have been studying the cases of these women and plan to move them gradually to the guesthouse once it is opened," Azzeh told The Jordan Times.
She added that the ministry has been working "tirelessly" for over a year to train the staff in cooperation with local organisations, including MIZAN Law Group, which has worked in the past to help release some women from protective custody.
Azzeh said the guesthouse will consist of furnished independent apartments for the released women to make them "feel at home and not imprisoned".
"Our aim is to ensure a temporary residency for these women and for them to be independent," Azzeh stressed, adding that the guests will be fully provided with life necessities such as food and clothing, and will be ensured legal, health and psychological services.
"We will also make sure that these women are involved in recreational activities and are trained in certain trades that will help them once they leave the guesthouse," the director added.
Many women in "protective custody" spend indefinite periods in the correction facility, sometimes exceeding 10 years, without any charges levelled against them. They cannot leave the facility without the administrative governor's permission, according to activists.
Most of the women in the facilities are inmates held on cases of rape, adultery, incest and for going missing from home, according to officials.
On some occasions, women were reportedly killed after being bailed out by family members, even after guarantees had been signed to inflict no harm on them.
Around 20 women are murdered annually for reasons related to cleansing "family honour" in Jordan.
Related Articles
Jun 22,2018
AMMAN — Ministry of Social Development (MoSD) officials on Thursday said that the ministry-run guesthouse for women victims of so-called fam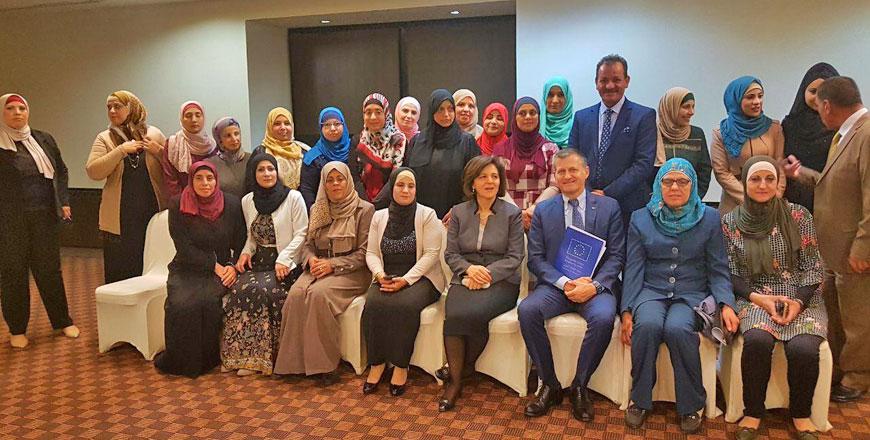 May 06,2018
AMMAN — Minister of Social Development Hala Lattouf on Sunday said women who are being imprisoned for their own safety for reasons related t
Aug 02,2018
AMMAN — The Jordanian National Commission for Women (JNCW) on Tuesday commended the Ministry of Social Development and its partners on
Newsletter
Get top stories and blog posts emailed to you each day.