You are here
Libraries not just places for books — Spanish expert
By Khetam Malkawi - May 07,2015 - Last updated at May 07,2015
AMMAN — Public libraries nowadays should offer both printed and digital books to attract more visitors, according to a Spanish librarian.
Susana Escalante Durán, a documentarian and Arabic philologist, said public libraries will not disappear as some might think, but they should incorporate e-books to attract young people who are more into technology.
In a recent interview with The Jordan Times, Escalante Durán, said librarians still play a role in an age where many may prefer to read digital books or look for references online.
"Librarians can show you the resources you are looking for and verify the information, saving you time" she said, adding that searching the Internet takes a long time and it is not easy to verify the information.
Escalante Durán, who was hosted by Instituto Cervantes in Amman to give workshops at the Abdul Hameed Shoman Foundation and Greater Amman Municipality on how to attract more visitors to public libraries, said "libraries are places for activities, and not only to read books."
Thus, she said, if libraries want to continue receiving visitors, they are advised to organise events such as art and cultural activities.
"Once visitors are involved in activities, they will come again and again as they believe they [have] contributed to this place," Escalante Durán noted, adding that the Shoman foundation library has experience with this approach.
The documentarian, who has more than 10 years of experience in her field, has always been linked to cultural projects in the Mediterranean area, specifically developing libraries and documentation centres as key tools for human development and intercultural dialogue.
She currently works as the libraries' documentation officer at the department of culture in Instituto Cervantes in Madrid.
Related Articles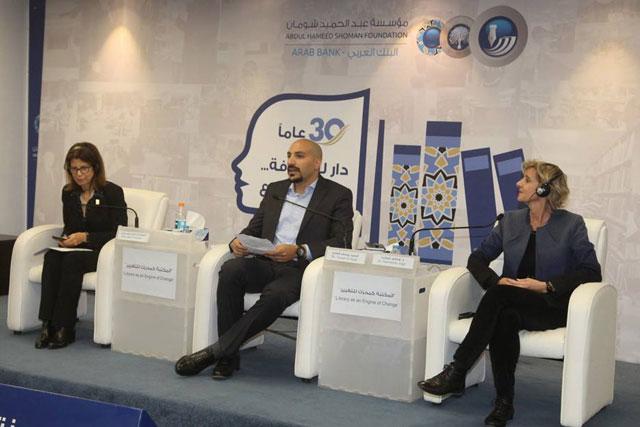 Dec 06,2016
AMMAN — In the light of the technological revolution and changes in education around the world, libraries are now not only places for conven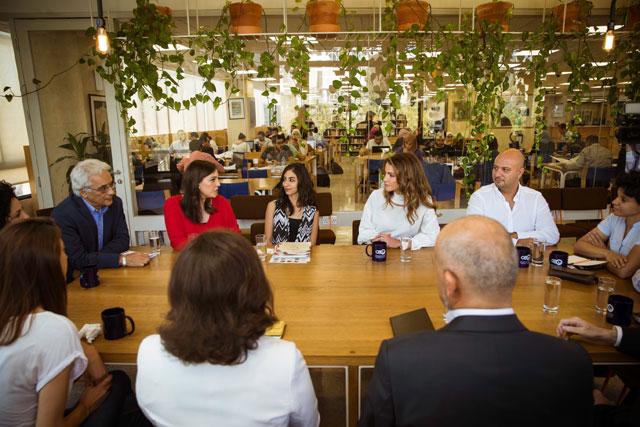 Oct 04,2017
AMMAN — Her Majesty Queen Rania on Tuesday visited the Abdul Hameed Shoman Foundation (AHSF), where she was introduced to the foundation's v
Oct 09,2015
AMMAN — The Spanish embassy and Instituto Cervantes in Amman are hosting a photo exhibition of works by the renowned Spanish photographer, J
Newsletter
Get top stories and blog posts emailed to you each day.