You are here
Lecture hears of structural challenges for social sciences, humanities in region
By Saeb Rawashdeh - Jun 02,2021 - Last updated at Jun 02,2021
AMMAN — The role of academic research came to the fore during a recent lecture organised by American Centre of Research in Amman.
The presentation titled "The Landscape of Research in Jordan and in the Arab Region: Challenges, Transformations, Prospects" inquires about the patterns and trends, constraints and potentials in current research context and practices in Jordan and the region.
"Arab region as a whole is in a vortex of many concurrent crisis and it's legitimate to question the place and role of academic scholarship in such context," noted Director of the Arab Council for the Social Sciences in Beirut Seteney Shami during the lecture.
The year 2021 is "crowning a decade of revolutions, wars and displacements in the region," she said, adding that apart from these, the COVID-19 pandemic has disproportionately affected marginalised communities.
The structural challenges for social sciences and humanities in the Arab world are well known, she said.
"There is a large array of obstacles, shortcomings in our society that prevent us from realising full potential. First public education and research institutions, which are embattled and under-resourced," Shami underlined.
The second factor is weak knowledge connections between academia, activism and policy, she said, adding that information does not circulate between these three.
"Our public sphere tends to be very fragmented and academia has very limited impact on public debate and policy," Shami stressed, noting that there is inadequate linkage with global knowledge.
In addition, research communities are isolated across disciplinary lines, university campuses and national borders, the anthropologist continued, saying that mobility of ideas and intellectuals are prerequisite for the healthy development of knowledge.
"Students in the region can't take courses at universities they are not enrolled at," Shami said, underlying also the lack of regional academic associations.
Poor circulation of publications and marginalisation of social sciences and humanities pose another obstacle for the dissemination of knowledge in the Middle East, Shami pointed out.
"There are a few book fairs in the region like the ones in Cairo and Beirut and they are not easily accessible for everyone, especially for students," the scholar said.
As one of solutions, Shami proposes new knowledge for new times.
The production of knowledge is urgent during times of unfolding disasters in the region, she said, adding that there are moral, scholarly and emotional impulses to address fundamental questions.
"Despite the strong backlash, civil activism and public engagement bring together researchers and other social actors in new conversations and collaborations," Shami underlined, adding that academia should be above all capable of producing meaning and new solutions for societal problems.
Related Articles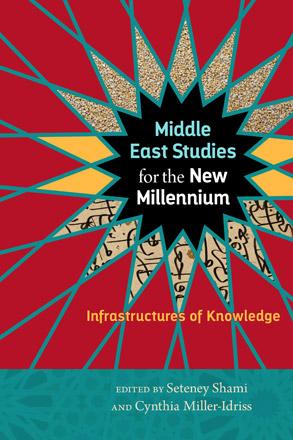 Jun 04,2017
Middle East Studies for the New Millennium: Infrastructures of KnowledgeEdited by Seteney Shami and Cynthia Miller-IdrissNew York: The Socia
Apr 07,2019
Seeing the World: How US Universities Make Knowledge in a Global EraMitchell L.
May 29,2016
Social Sciences in the Arab World: Forms of PresenceMohammed BamyehBeirut: The Arab Council for the Social Sciences, 2015Pp.