You are here
King inaugurates KADDB joint venture with Turkish company
By JT - Dec 16,2014 - Last updated at Dec 16,2014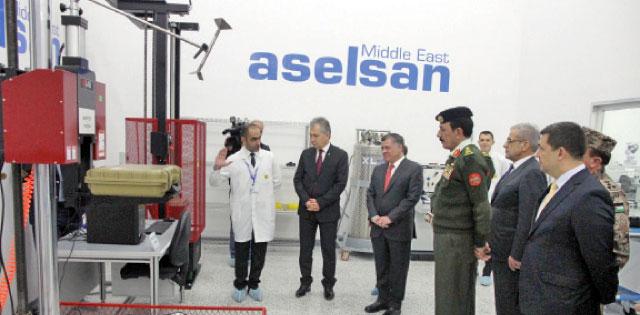 AMMAN — His Majesty King Abdullah, the Supreme Commander of the Jordan Armed Forces-Arab Army (JAF), on Monday inaugurated a joint venture between ASELSAN Corporation and the King Abdullah II Design and Development Bureau (KADDB).
Under the project, implemented at the KADDB Industrial Park in Mafraq Governorate, night vision and thermal imaging systems and equipment are produced to cover the needs of JAF, the Jordan News Agency, Petra, reported.
Chairman of ASELSAN Middle East and KADDB Director General Omar Khaldi said the establishment of the company is part of the King's efforts to initiate partnerships with regional and world countries in the area of technology.
In remarks to Petra, he noted that ASELSAN and KADDB have been working for two years to create a suitable infrastructure and train cadres to produce state-of-the-art night vision and thermal imaging devices.
He added that around 35 per cent of the night vision equipment used by JAF are produced by the company today, noting that efforts are ongoing to develop these devices to serve the needs of regional armies as well.
The venture is fully operated by Jordanian expertise in the technical and engineering areas.
King Abdullah toured the project's facilities, accompanied by HRH Prince Feisal and Chairman of the Joint Chiefs-of-Staff Gen. Mashal Al Zaben, and listened to a briefing on the manufacturing of military devices.
Hasan Canpolat, chairman of the board of ASELSAN's mother company, said the Turkish group will develop technical cooperation with the Kingdom by attracting Jordanian engineering students and providing them with training opportunities.
He expressed hope that the joint venture will be the start of fruitful cooperation between the Kingdom and Turkey in the industrial sector.
Founded in 1975 by the Turkish Army Foundation, ASELSAN is a "leading electronics and electronic systems company" in Turkey that designs, develops and manufactures modern electronic systems for military and industrial customers in Turkey and abroad, according to its website.
KADDB was established by Royal Decree in 1999 to provide an indigenous capability for the supply of independent and cost-effective scientific and technical services to JAF. The bureau is an independent government entity within the army.
Related Articles
May 08,2018
AMMAN — His Majesty King Abdullah, the Supreme Commander of the Jordan Armed Forces-Arab Army (JAF), on Tuesday inaugurated the 2018 Special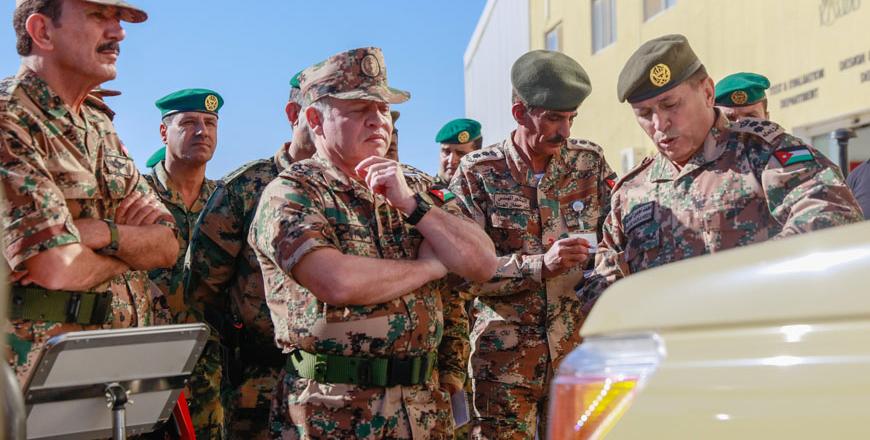 Dec 08,2015
AMMAN — His Majesty King Abdullah, the Supreme Commander of the Jordan Armed Forces-Arab Army (JAF), visited the King Abdullah II Design and
Jun 14,2019
AMMAN — Turkey on Thursday expressed its willingness to establish more joint defence industries with Jordan. Ankara's keenness on more