You are here
JRP shortfall measured $1.51b in 2022
By JT - Feb 09,2023 - Last updated at Feb 10,2023
A view of the Zaatari camp for Syrian refugees, some 90km northeast of Amman (File photo)
AMMAN — The Jordan Response Plan for the Syria Crisis (JRP) only met 33.4 per cent, or $760.3 million, of its funding requirements by the end of 2022, figures from the Ministry of Planning and International Cooperation revealed on Thursday.
The JRP's total funding requirements stand at $2.28 billion.
Throughout 2022, the plan was 77 per cent, or $1.51 billion, short of its total budgetary requirements. Germany and the United States were the largest donors to the JRP, providing a combined total of $439 million.
The funding for the plan during the past year was distributed as follows: $21.8 million, out of a budgeted need of $959 million, was received by the State Treasury with a funding rate of 2.3 per cent; $545 million, out of a budgeted $536 million, went to refugee support, with a funding rate of 101.6 per cent; and $87.8 million, out of a budgeted $178 million, went to support the host communities, with a funding rate of 49 per cent, according to Al Mamlaka TV.
The plan also received $4.7 million, out of a needed $234.9 million, to support COVID-19 response projects, with a funding rate of 2 per cent. Furthermore, $100 million, out of a budgeted $367 million, went to upgrading infrastructure and institutional capacity development, with a funding rate of 27.4 per cent.
In terms of sector distribution, economic empowerment, including food security and support for livelihoods, received the highest funding at $263 million. Social protection and justice projects followed, with initiatives in this field funded with $222 million. The healthcare sector was allocated $89 million, and the water sector was provided with $79 million.
The education sector received $69.4 million, while $27 million was provided for shelters. Public services, including energy, environment, and transportation services, were funded with some $9 million.
Germany ranked first among donor countries with an individual contribution of $251 million, followed by the US, with a contribution of $188 million. A further $86 million was provided by various funds.
The UK provided $35 million, followed by the EU with a contribution of $29 million, and Denmark with $27 million.
Jordan has hosted over 1.3 million Syrian refugees since the beginning of the Syrian crisis in 2011, including 669,483 Syrian refugees registered with UNHCR. The UN refugee agency said that it had registered a total of 757,881 refugees of all nationalities, excluding Palestinian refugees, who are under the auspices of UNRWA, as of the end of November, 2022.
In 2021, funding for the JRP reached $744.4 million, out of $2.43 billion, representing a funding rate of 30.6per cent, and a shortfall of $1.687 billion.
UNHCR has estimated this year's operational funding requirements at approximately $390.1 million, compared with $408.4 million last year. Last year, UNHCR was funded at 51 per cent of its required budget. The agency currently faces a funding shortfall of $209.6 million.
Related Articles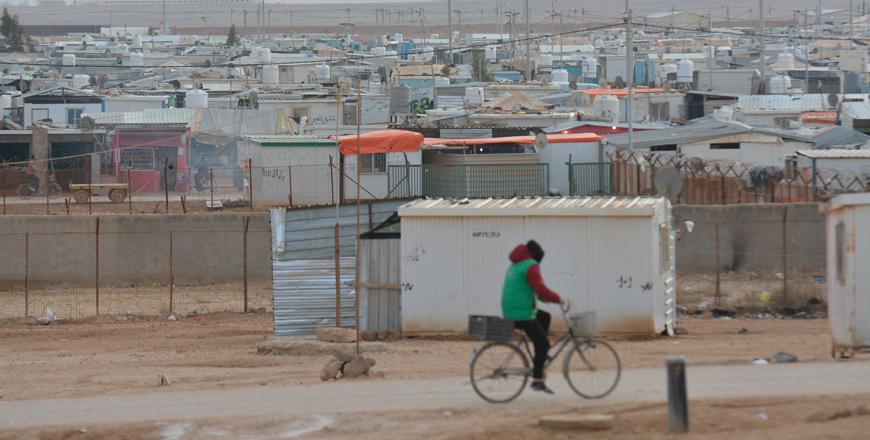 Jan 28,2023
AMMAN — The Jordan Response Plan for the Syria Crisis (JRP) deficit amounted to about $1.59 billion in 2022.The JRP's deficit stood at 70 pe
Jan 04,2021
AMMAN — The Jordan Response Plan (JRP), the national response to the Syrian refugee crisis, received a total funding of $781 million in 2020
Nov 05,2020
AMMAN — The Jordan Response Plan (JRP), the national response to the Syrian refugee crisis, received a total funding of around $689 million