You are here
Jordanians have no worries about their future — King
By JT - Dec 23,2015 - Last updated at Dec 23,2015
His Majesty King Abdullah speaks to Christian leaders during a meeting on Wednesday (Photo courtesy of Royal Court)
AMMAN — His Majesty King Abdullah on Wednesday underscored the unity and solidarity of the Jordanian people, noting that Jordanians, Muslims and Christians, constitute one family and are a source of pride for the Kingdom.
At a meeting with Christian religious leaders and key figures at Al Husseiniya Palace on the occasion of Christmas, the King said there are those who fear the challenges that face the region while "we have no fears, concerning Jordan, as the Jordanian family, Muslims and Christians, stand side-by-side, and are not worried about their future".
The meeting was attended by HRH Prince Ghazi, the King's personal envoy and adviser for religious and cultural affairs.
King Abdullah asserted the historic role of Arab Christians in the Middle East, noting that they are an inherent part of Jordan's past, present and future, according to a Royal Court statement.
"We should be proud of this," the King said, noting that defending Islamic and Christian sites is a historic, religious and political obligation.
King Abdullah expressed his best wishes to all Christians on Christmas and the New Year.
In remarks by Theophilos III, patriarch of Jerusalem and All Palestine, delivered on his behalf by Father Issa Misleh, the Jerusalem-based Orthodox patriarch stressed the importance of the King's custodianship of the Islamic and Christian holy sites in the holy city of Jerusalem.
He pointed out that the clergymen came from Jerusalem to express their allegiance to King Abdullah, as the custodian of the Christian sites there.
The patriarch noted that Christmas this year coincides with the celebration of Prophet Mohammad's birthday so that Muslims and Christians may exchange congratulations on the birthdays of the "prophets of peace".
Several other clergymen, including Fouad Twal, the Latin Patriarch of the holy land and Jordan, expressed their appreciation of the King's efforts to preserve the sites and to ensure worshippers' access to them.
They also extended their congratulations to King Abdullah on Prophet Mohammad's birthday and on Christmas, lauding his positions and efforts to disseminate peace and love worldwide.
Related Articles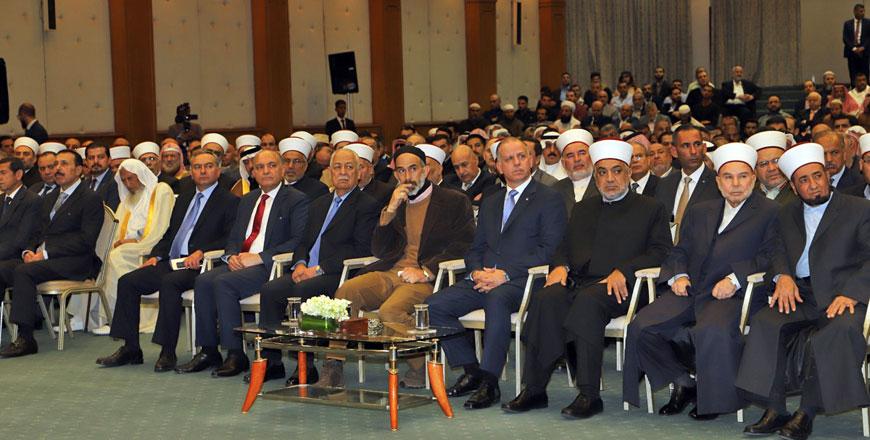 Nov 09,2019
AMMAN — Jordan on Saturday joined the Islamic world in marking the birth of Prophet Mohammad, who was born on the 12th day of Rabi I of the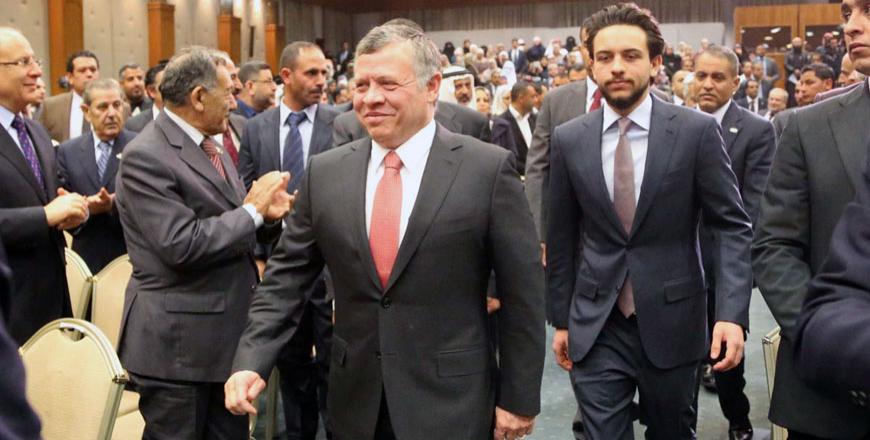 Dec 23,2015
AMMAN — His Majesty King Abdullah on Wednesday attended a ceremony held by the Ministry of Awqaf and Islamic Affairs at the Royal Cultural C
Dec 24,2019
AMMAN — His Majesty King Abdullah on Monday received church leaders in Jordan and Jerusalem, and leading Jordanian Christian figures and rep