You are here
Jordanian Nedaa Sharara wins 'The Voice'
By Laila Azzeh - Dec 28,2015 - Last updated at Dec 28,2015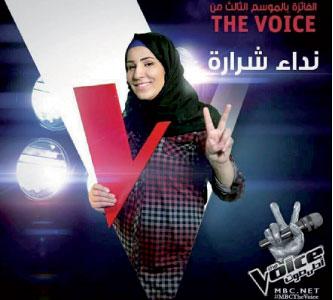 A poster released by the official Facebook page of 'The Voice: Ahla Sawt' announcing Jordanian contestant Nedaa Sharara as the show's winner (Photo courtesy of MBC The Voice)
AMMAN — Jordanian Nedaa Sharara on Saturday won the latest season of "The Voice: Ahla Sawt", the Arabic version of the popular Dutch TV show.
The contestant, whose voice has been described by the judges as "mesmerising", "authentic" and "incredibly strong", earned the highest votes after passing the battle and live performance phases.
Sharara, who is on Egyptian singer Shernine Abdel Wahab's team on the talent show, will now sign a recording contract.
On her official Twitter account, Her Majesty Queen Rania congratulated Sharara, saying that she has a "beautiful voice that deserves to win".
Despite the overwhelming support for the Jordanian singer, the fact that she wears a headscarf has stirred controversy among many, who have criticised her decision to take part in the show.
"Nedaa introduces a contradictory image. A woman singing with hijab is a new trend that we will never digest," one Facebook user commented on her official page.
Mohammad Emad wrote that "she only represents herself, not Jordan, nor Islam."
On the other hand, many have called on Sharara not to listen to the voices of "backwardness".
"Do not listen to those who claim that their opinions are divine or infallible. You have the right to choose the image you want… your voice is what got you here and not your looks," said Hadi Kilani.
Some Twitter users drew parallels between Sharara and Italian nun Cristina Scuccia, who won the 2014 season of "The Voice of Italy".
In earlier remarks to The Jordan Times, Jordanian Artists Association President Sari Asaad described Sharara's voice as "great" and the way she plays with her vocals as "phenomenal".
"With her veil, Nedaa sends to the world a message that an artist can be famous and modest. She also proves that Islam is a religion of tolerance and beauty," Asaad noted.
Related Articles
Dec 24,2015
AMMAN — Three of the judges on "The Voice: Ahla Sawt", the Arabic version of the popular Dutch TV show, turned around upon hearing Nedaa Sha
Mar 26,2018
AMMAN — A concert-reading event gathered 480 people on Sunday night at the Intercontinental hotel, as part of the Fete de la Francophonie 20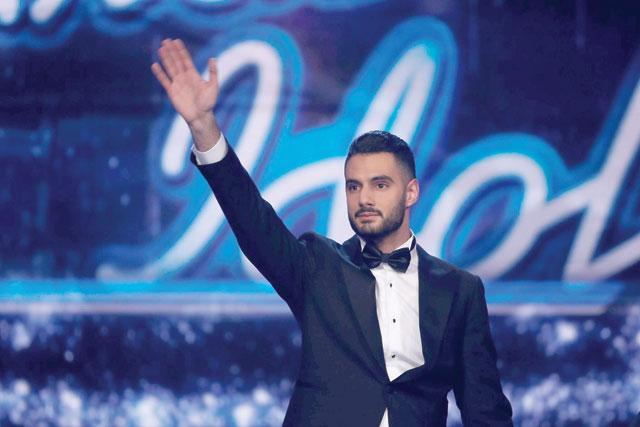 Feb 26,2017
BETHLEHEM — Hundreds of Palestinians celebrated in Bethlehem after a young singer from the occupied West Bank city became the second Palesti
Newsletter
Get top stories and blog posts emailed to you each day.