You are here
'Jordanian-Egyptian company to supply local industries with natural gas'
By Mohammad Ghazal - Aug 07,2016 - Last updated at Aug 07,2016
AMMAN — The government on Sunday signed an agreement with the Jordanian Egyptian FAJR for Natural Gas Transmission and Supply Company to provide local industries with natural gas.
Under the deal, signed between the National Electric Power Company and FAJR, around 70 million cubic feet of natural gas will be supplied to industries in Jordan.
"This is a very important agreement and helps in addressing challenges that the industrial sector faces in Jordan. Supplying the industries with natural gas will help reduce their costs and increase their competitiveness, thus boosting their exports," Energy Minister Ibrahim Saif said at a meeting to sign the agreement.
Prices of the gas that will be sold to industries will be set monthly as it is the case with other fuel products, Hassan Hiari, director of the natural gas department at the ministry, said at the meeting.
Industries will save around 20 per cent of their energy bill by using natural gas, noted Hiari, adding that several other agreements will follow to lay down the necessary infrastructure to supply gas to the industrial sector.
The Council of Ministers tasked a steering committee recently with studying the implementation of a decision to supply industries with gas and identifying priorities in providing gas based on available infrastructure at the targeted factories.
Industries seeking to use gas will have to build pipelines connecting their facilities with a major gas pipeline stretching from the country's south to north.
Related Articles
Sep 19,2018
AMMAN — Jordan's imports of natural gas from Israel will be used for daily production of electricity and will not be stored, Amani Azzam, se
Sep 25,2018
AMMAN — Minister of Energy and Mineral Resources Hala Zawati on Tuesday said that Egypt is currently supplying the Kingdom with experimental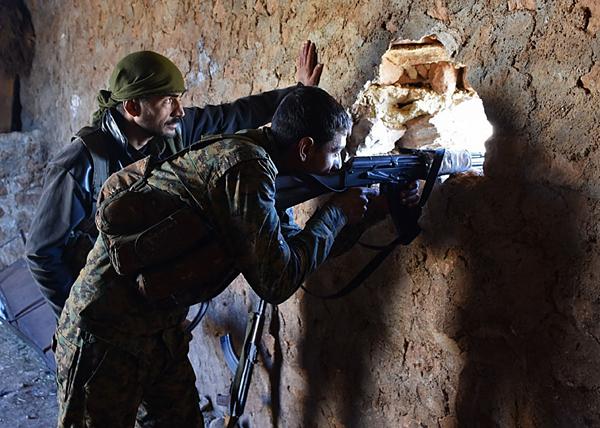 Nov 27,2016
ISTANBUL — The Daesh terror group militants have fired a rocket in northern Syria that caused symptoms of "chemical gas" exposure in 22 Syri