You are here
Jordanian activist to speak about climate change at int'l summit
By Laila Azzeh - Nov 17,2015 - Last updated at Nov 17,2015
AMMAN — Young leaders who have made a considerable mark in their respective fields are convening at the One Young World Summit 2015 in Bangkok, which opens on Wednesday.
Among the speakers at the four-day event is Jordanian Lina Khalifeh, founder of SheFighter for martial arts and self-defence training.
She will be delivering a speech addressing His Majesty King Abdullah on climate change.
"In Jordan, for example, we have been witnessing strong snowstorms, which we are not sufficiently prepared for. This means that underprivileged areas, such as refugee camps, are hit hardest," Khalifeh told The Jordan Times in a recent phone interview.
In her speech, the activist will also focus on the role young people can play in mitigating the impact of climate change through volunteerism.
In addition, Khalifeh will speak about gender equality and women's empowerment.
"It is estimated that 70 per cent of women under 20 in the Arab world have been subjected to one form of violence, mainly domestic," she said, stressing the need for men and women to work side-by-side to eliminate this phenomenon.
Nearly 2,000 women of all ages have so far received self-defence classes at the SheFighter studio.
"I believe that Jordanian women's awareness of their rights is increasing… we should always look at the bright side of any cause," said Khalifeh, who has established partnerships with several NGOs.
At the summit, founded in 2009, young leaders are given a platform alongside "distinguished" counsellors who engage and advise them, according to organisers.
Counsellors at recent summits have included Kofi Annan, Arianna Huffington, Muhammad Yunus and Jimmy Wales.
The One Young World Summit is a UK-based not-for-profit organisation that gathers the brightest young people from around the world, empowering them to make lasting connections to create positive change, according to its website.
up
58 users have voted, including you.
Related Articles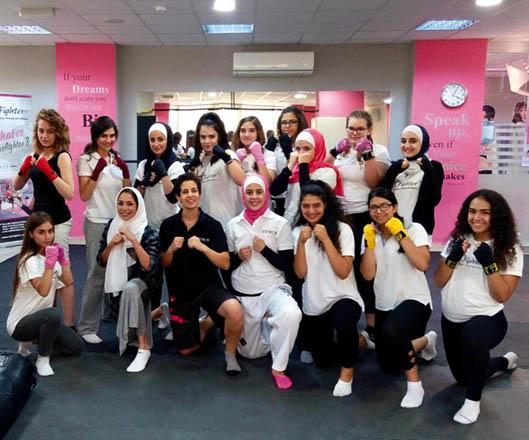 Jul 18,2017
AMMAN — "After I was sexually assaulted in the street [in Amman], I realised that sitting in my room wouldn't help me recover.
Aug 23,2015
AMMAN — More than 40 organisations participated in "spreading new ideas" and raising awareness about empowering young people, women and chil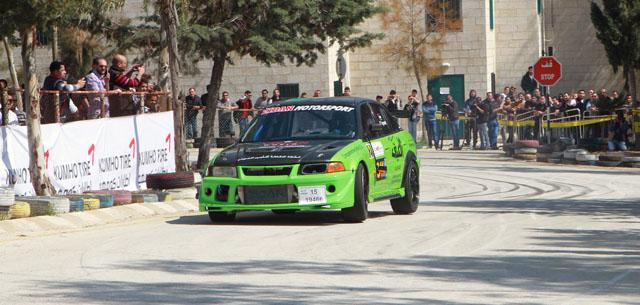 Apr 29,2015
The second round of the Speed Test Championship "The Kumho Speed Test" kicks off on Friday with the participation of 41 drivers from Jordan and Palestine at the Royal Automobile Club of Jordan racetrack.
Newsletter
Get top stories and blog posts emailed to you each day.